For Day 2 in Japan, we decided to take it easy–only a few train stops away from our home of Saitama (seen above, in the daytime, this time) to Ikebukuro. Ikebukuro is a lovely little mini-city within Tokyo, most notable for… shopping. It features several huge malls, most notably the Sunshine City complex, and the flagship store of Japan's largest chain of anime and manga stores, ANIMATE, is in Ikebukuro.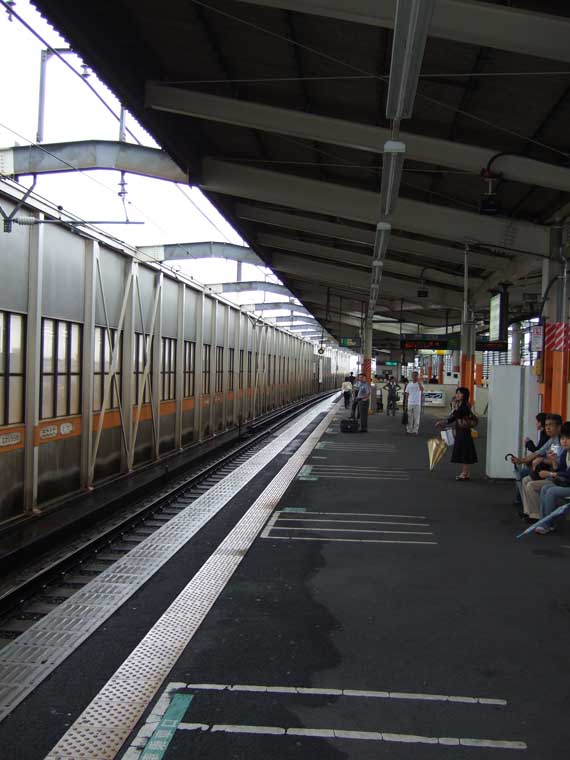 In Japan there are plenty of ways to get around, including the public rail (JR) which are above ground trains, and the private above-ground trains and the Tokyo subway system (below ground). All of these trains operate using the same perfect tap-card, meaning you never have to fumble with different tickets, tokens, or fares. Your tap-card (a credit card with a chip in it that can be read without being swiped) also works at lots of vending machines and convenience stores. Toronto could learn a thing or two (note: this will be a theme).
Please continue reading after the cut: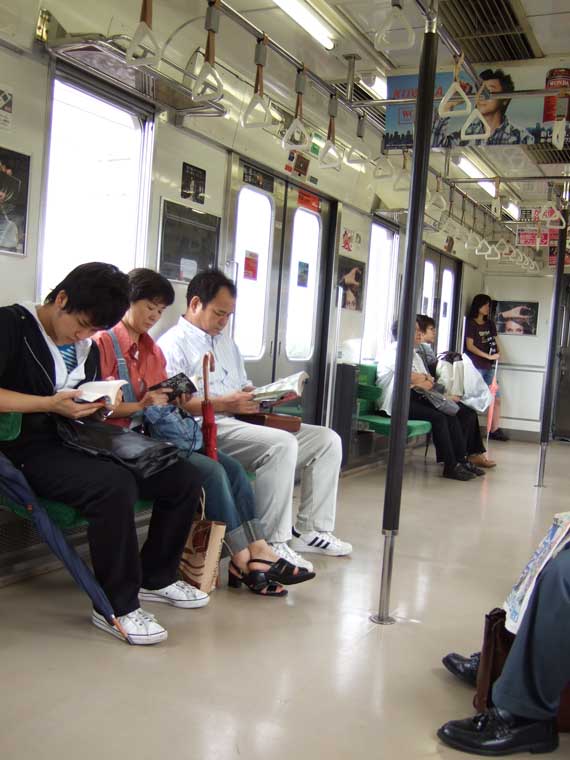 People reading novels and manga on the train.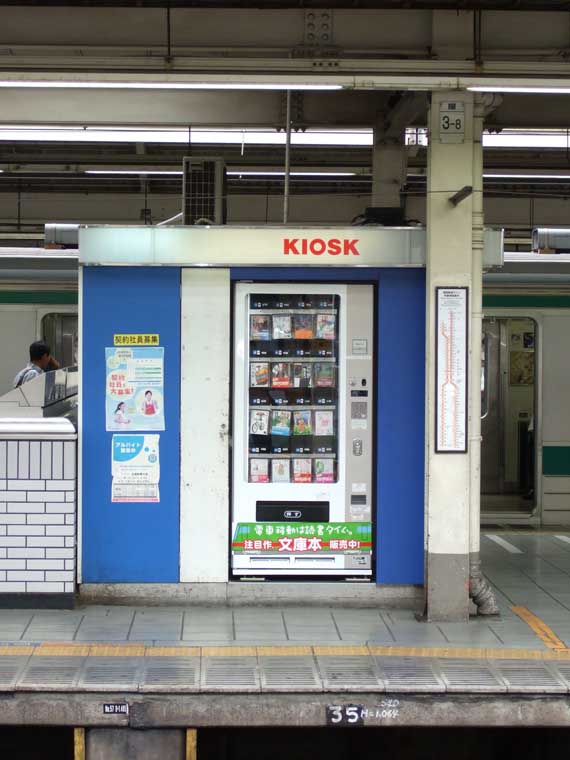 A book vending machine. Oh, literacy.
Andrew conveniently points out where we are in Ikebukuro. Did I mention that Tokyo train stations and maps have tons of English on them, and that getting around is REALLY SIMPLE? It is. It's almost disheartening. Anyway, on the map Andrew saw the store TOKYU HANDS, which he wanted to visit because of its vast amount of paper-goods.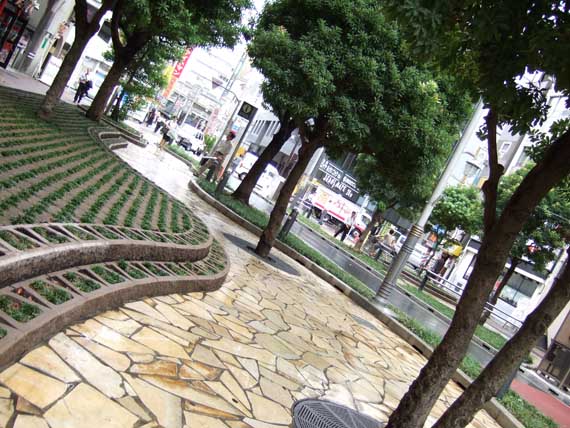 A lovely little park-path. All "wasted space" in design is made as beautiful as possible. It's heart-breaking.
When we got to Tokyu Hands, the first floor entrance level was taken over by… THE EVANGELION STORE! Celebrating the release of the new movie (you may have heard from ICv2 it was the number one movie in Japan last weekend) was a little boutique of top notch and rare Evangelion goods. T-shirts, ties, giant Rei Ayanami dolls, toys, toys, toys, toys, toys! So much eva. I settled for…
LCL JUICE! Yes, Juice themed like Evangelion's artificial amniotic fluid. I'm bringing this one home as a souvenir. I also bought a Kaoru & Shinji-branded cold milk-coffee, which was delicious.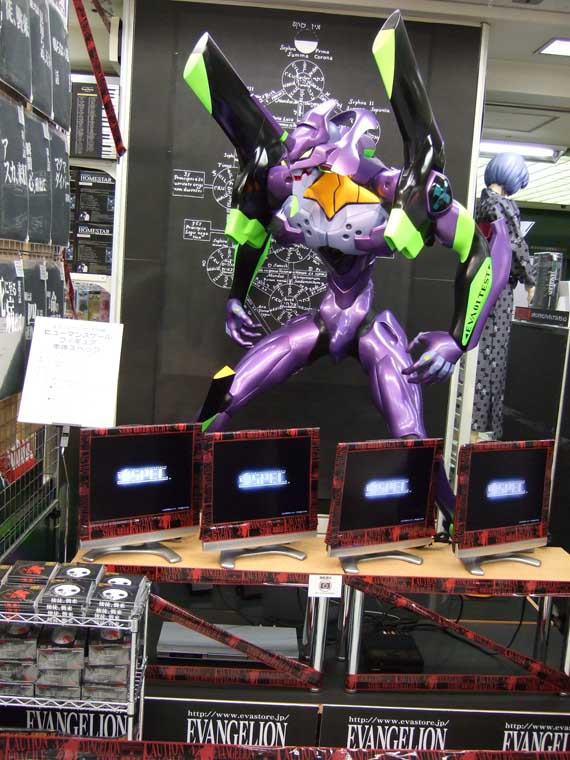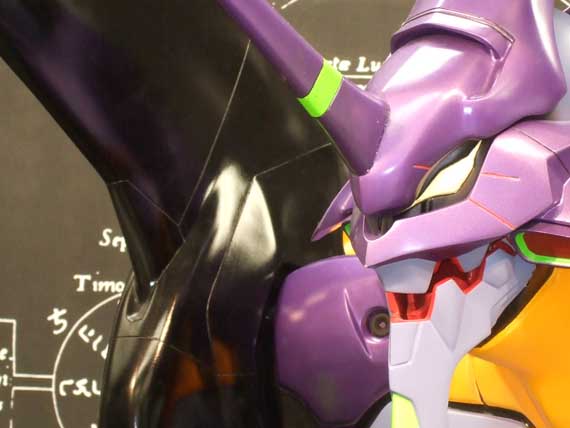 But we could only stare at Eva crap for so long… (elapsed time: 25 minutes). So we went to see the rest of Tokyu Hands department store. I think… I think I'll mostly let it speak for itself.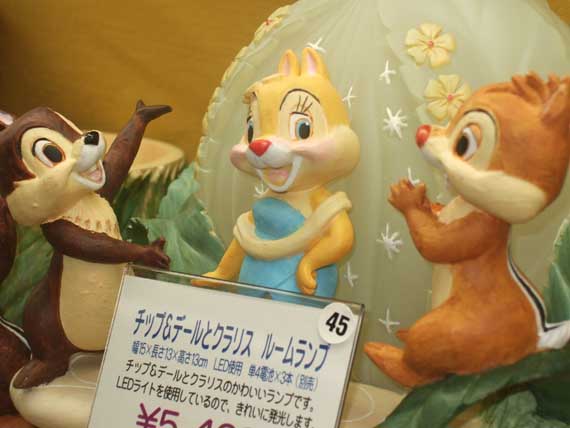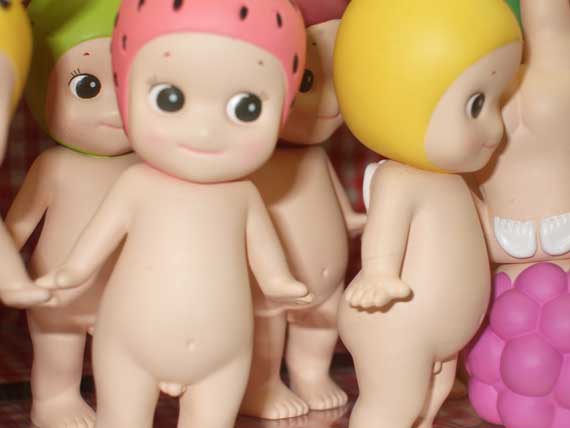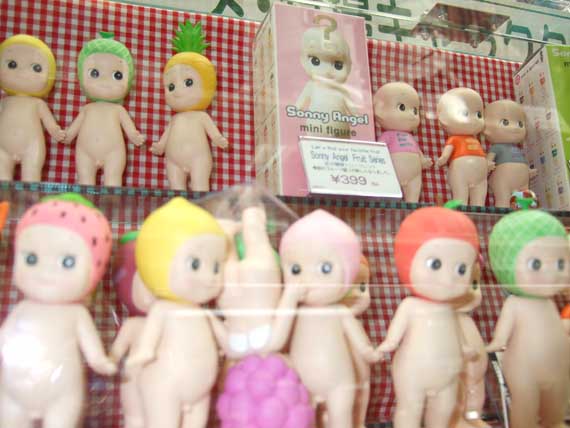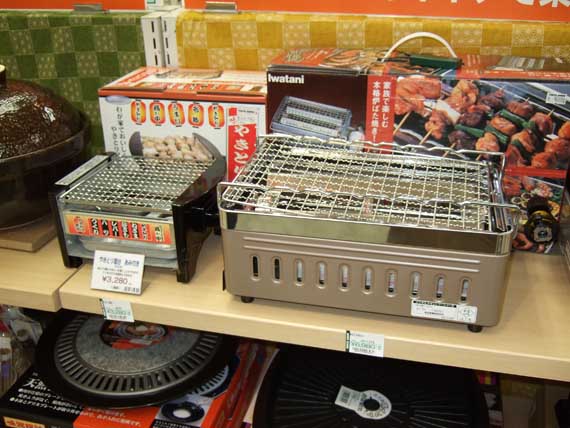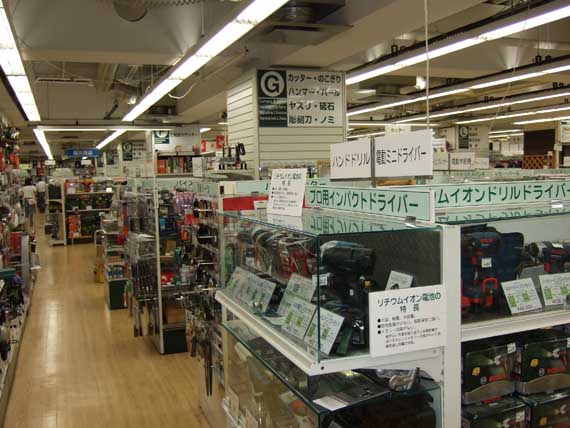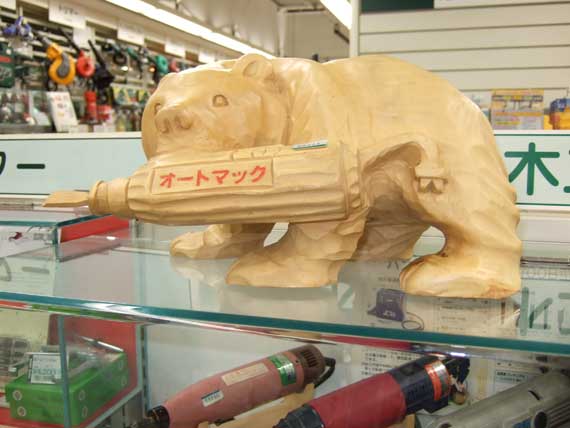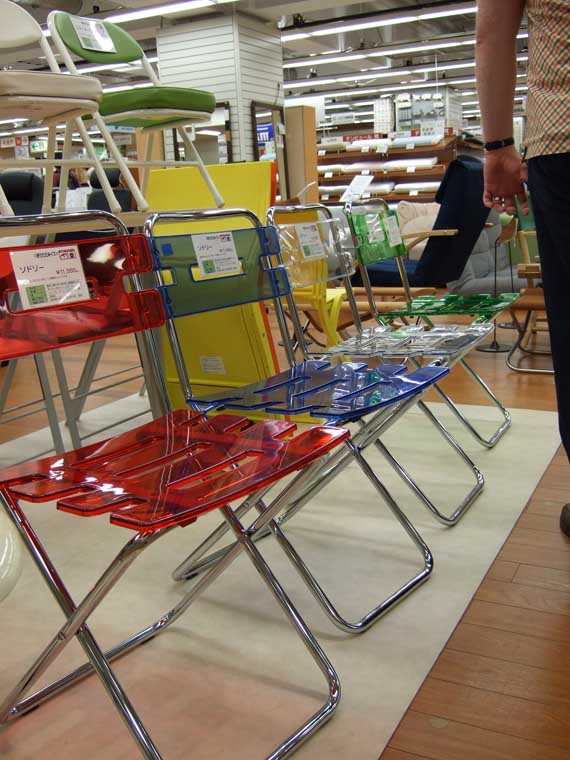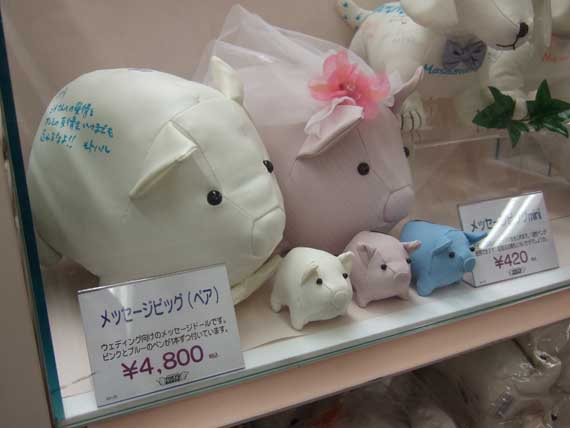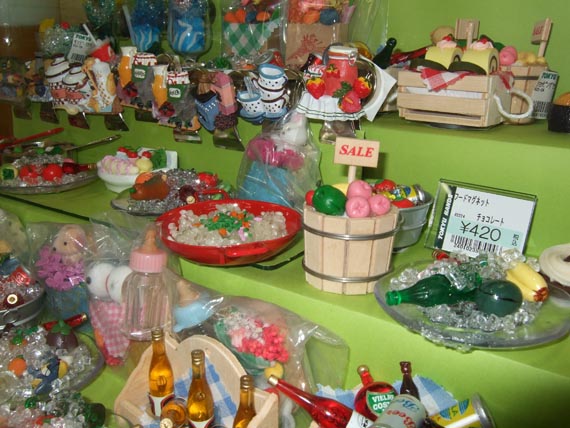 Miniature plastic food? Everywhere.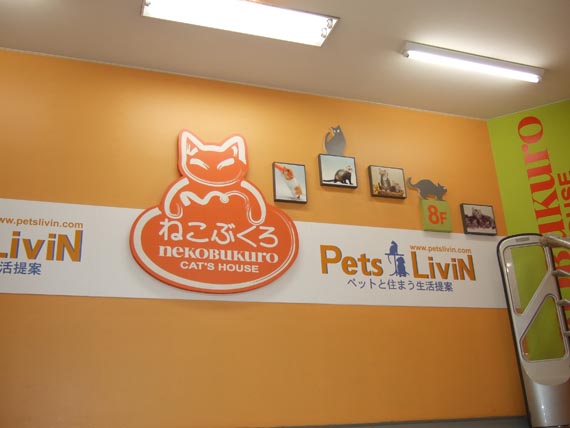 The 8th floor (yeah, 8th) had a pet store.
The photo of the chipmunks didn't turn out.
Yeah. Chipmunks. Like Chip 'n' Dale up top.
That's the first 3 hours of day two. More to come!
- Christopher