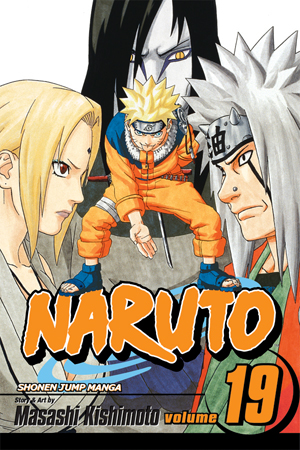 I've been waiting for this for a few months now, and this week we came so close I could taste it. Luckily, close only counts in horseshoes, not comic books.
Looking at our shipping list for new comics and graphic novels over at The Beguiling this week, I counted a whopping 64 new manga line-items being released this week. If that's not the highest ever, it's pretty damned close. Three simultaneous volumes of Naruto hitting the shelf alongside the launch of Yen Press and a few shockingly late Dark Horse products and full compliments of Viz and Tokyopop titles have gotten us to this point (at least there's a new volume of Nana!), and it's going to be a brutal slog Thursday morning (comics are delayed this week because of Canadian Thanksgiving).
But then I went and counted the new comics coming out this week, and we're only getting 71 line items. Less than 7 comic books separate the total number of comics and the total number of manga shipping to our store. That's kind of insane… Jason Thompson's gonna have to write a new book.
Here's the even more-shocking revelation: 9 of those line items are variant or incentive covers, different editions of the same book… particularly the ridiculous Marvel Zombie variant covers… and when you remove all the variants from the equation? New manga outnumbers new comic books by a couple of volumes.
Now of course, there are all kinds of factors to consider. The comics have higher per-unit sales in many cases, the manga has a higher price per-unit, the manga is doing less than a third of it's total sales in the direct market, there are also another 50 new North American and European graphic novels shipping this week that clearly tip the balance of the new material back away from Japan… The big one is that due to a miscommunication between Viz and Diamond, a bunch of the Shonen Jump books scheduled to drop last week were delayed to this week, so 64 new manga is more of an unfortunate accident than any kind of planned coup.. etc. etc. It's for other people besides me to discuss, I don't have that head for numbers.
But the easy math is right there in front of me: 63 new manga (removing the Kingdom Hearts Box Set) to 62 new comic books (removing all of the variants) is indicative of a comics industry that, quite frankly, I never thought I'd see in my lifetime.
- Christopher