Thanks to my friend, comics creator Eric Kim, I've just been provided with some photos of this fall's The Word On The Street, the outdoor literary festival in downtown Toronto that attracts hundreds of thousands of attendees. This year was particularly notable for having a full day's compliment of comics and graphic novel programming. I'd like to thank Eric Kim for providing us with some photographic evidence of the event, and I encourage you to all check out his website at http://www.inkskratch.com/!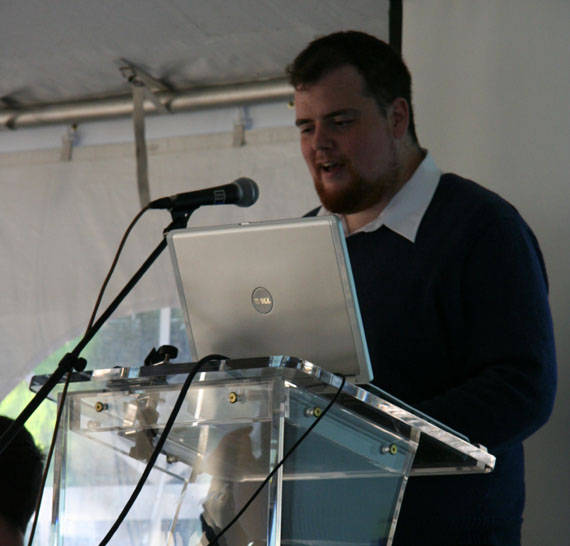 I was the co-host of the graphic novel programming for the day.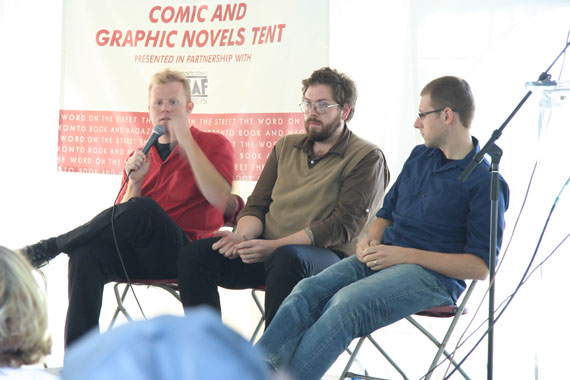 Scott Chantler (Northwest Passage), Zach Worton, and Jeff Lemire (Essex County) on the Great Canadian Graphic Novels panel.
The audience sits with rapt attention.
Following the panel, Scott Chantler signs copies of Northwest Passage for fans.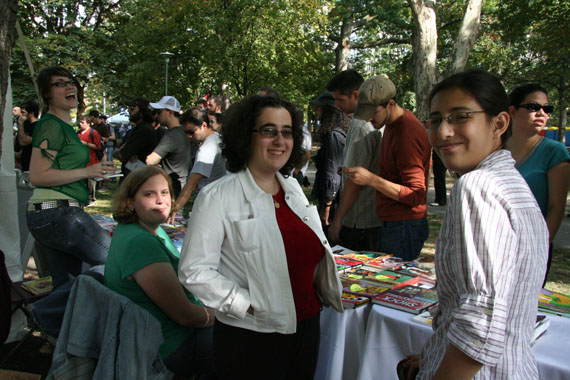 The lovely ladies of the graphic novel sales table.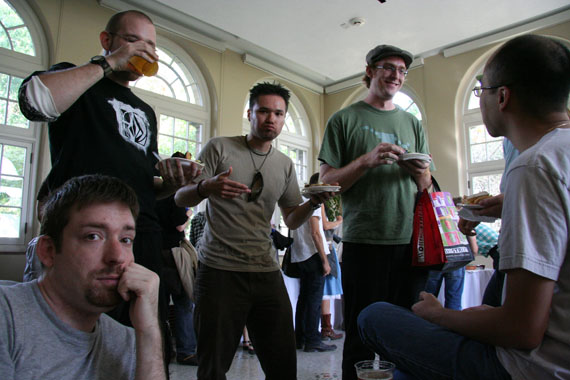 Cartoonists getting the most out of the green room. It's (from l to r) Jim Zubkavich (Makeshift Miracle), Derek Haliday (who really oughtta have been working, I think!), Tyrone McCarthy (Courduroy High), Ryan North (Dinosaur Comics), and Kean Soo (Jellaby).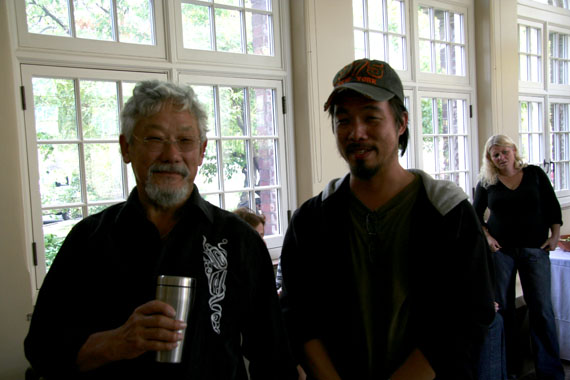 Look who the boys ran into in the green room! It's Canadian Environmental Legend David Suzuki, and a flustered Eric Kim!
Meanwhile, back at the street festival the Scholastic booth was busy the whole day long…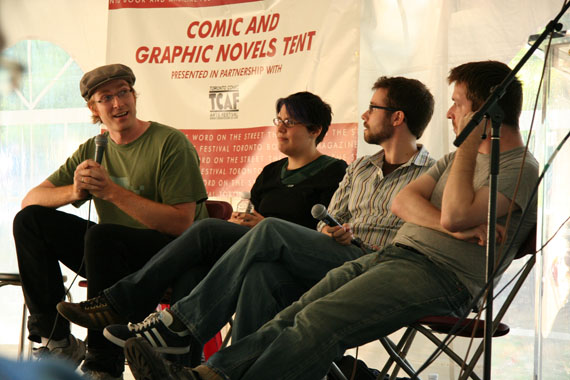 On stage for the "promoting yourself using the internet" panel it's Ryan North, Nadine Lessio (designer of comics212.net amongst other spots), John Martz (Drawn.ca), and Jim Zubkavich. Everyone looks a little incredulous at something Ryan North is saying.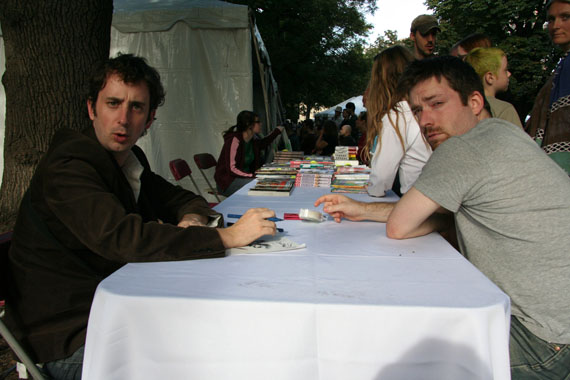 Chip Zdarsky and Jim Zubkavich have a chat after a very long day.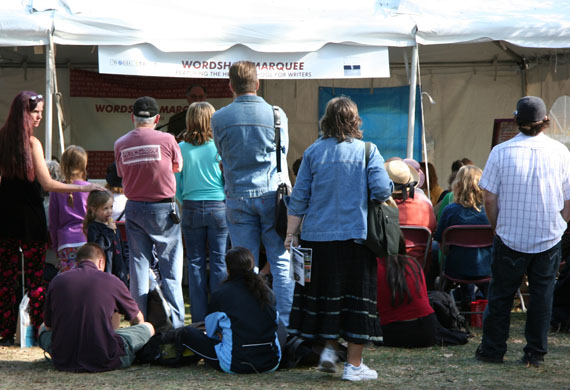 The audience was pretty impressive the whole-day through, and the feedback was generally very positive. Here's hoping to many more successful WOTS events!
- Christopher
(All photos Copyright Eric Kim, except for the one with him in it, I'm not sure who took that one.)