Thanks for continuing to read my Japan Photo Recap. I haven't mentioned it in a while, but these photos were taken between September 3rd and 17th in various areas of Japan; I've been safely back in Toronto for months now.
So, after we left the Ghibli Museum in the Tokyo suburb of Mitaka, we actually took the train over to Tokyo Station and hopped on the Shinkansen (bullet train) to Himeji, near Kyoto. Himeji is one of the old Capitals of Japan, and is famous for Himeji Castle, one of the oldest and the most authentic castle in all of Japan. This is the "culture" portion of the trip, which is to say not pop culture. As such, and considering the aims of this blog, I bring you a short photo tour of our day in Himeji largely without comment. At this point in the trip, my illustrious husband started taking photos as well, so some of the credit should go to him. And now, without further ado, the first alcohol vending machine I found in Japan:

Two kinds of beer and two kinds of scotch!

In the warm summer night, we encountered a statue of a naked man playing saxaphone. There is bizarre street art all over Himeji.

I love Japanese street scenes like this, wires and electric signs and density.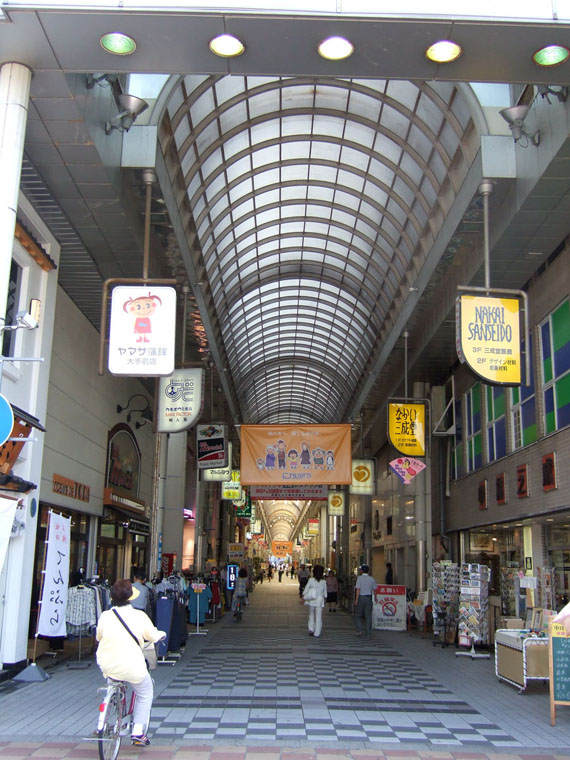 This is a covered shopping arcade, one of four (4) around this big that we passed on the walk between the train station and the castle. The street has a roof on it, and you can shop there. Awesome.
I actually climbed all the way to the top of that.
Proto-comics.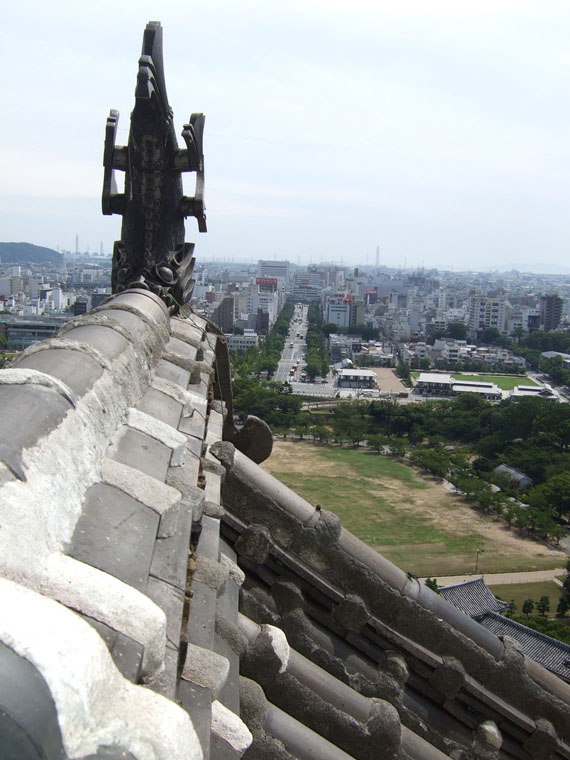 The view from the top.
The exterior of the castle, on our way out. Just consider the curvature of the wall, and the thousands of stones that went into building it.

Finally, enjoy your breakfast at Starbucks with a hot dog.
After this we hopped on the train to Kyoto, which has one of the most amazing train stations in the entire world. Hell, it might just be one of the most amazing buildings in the world. And? It has an Osamu Tezuka exhibit. See you in a few days!
- Christopher