Hey! It's Kazu Kibuishi and Kean Soo! Last week's events as part of Keep Toronto Reading and at The Beguiling went quite well, with a solid turnout for the library event and some hardcore fans braving a blizzard to drop by the store the next day. I'd like to thank Kazu and Kean for participating, and Scholastic and The Toronto Public Library for all of their help.
The fellas were in town to celebrate the launches of their new all ages graphic novel. Kazu Kibuishi's Amulet Volume 1, published by Scholastic, and Kean Soo's Jellaby Volume 1, published by Hyperion Books, sold exceptionally well at the event and made lots of kids (and adults) very happy.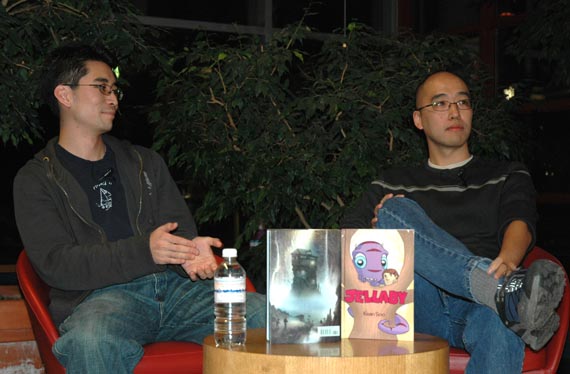 On Tuesday March 6th, Kazu and Kean participated in Graphically Speaking, the graphic novel program that's part of Toronto's month-long literacy initiative. Both creators gave short presentations of their work (despite some technical errors that had our digital projections looking considerably pinker than normal… However both pros rose to the challenge. Following the presentation I did a bit of a moderated Q&A with the guys on stage as they talked about their work.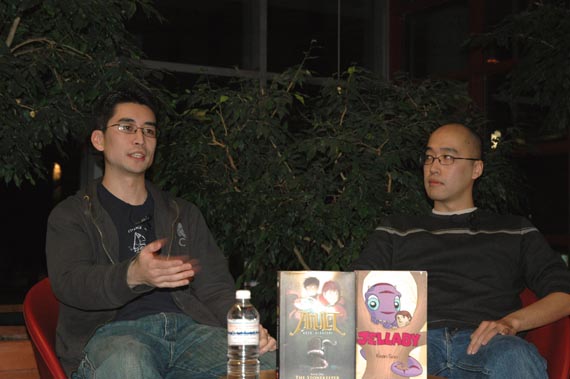 Kazu lays it all out for the audience. Everything from working methods to schedules to inspiration! It's hard to judge how well something is going when you're on stage, but I was told by several audience members that it was a great, in-depth discussion. Hurrah!
Following the interview, Kazu and Kean signed and sketched for the assembled masses.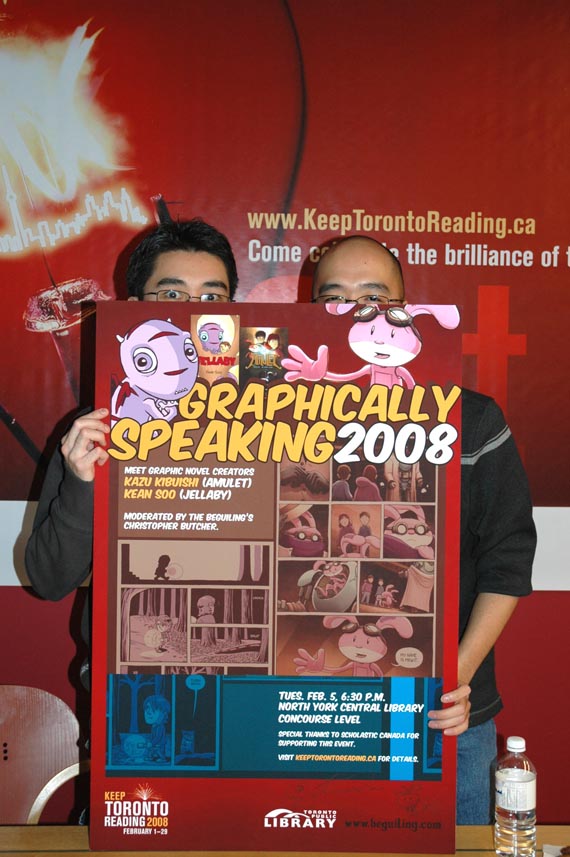 Look! They're shy! Thanks to Naseem Hrab for all of the great photos from this event. :D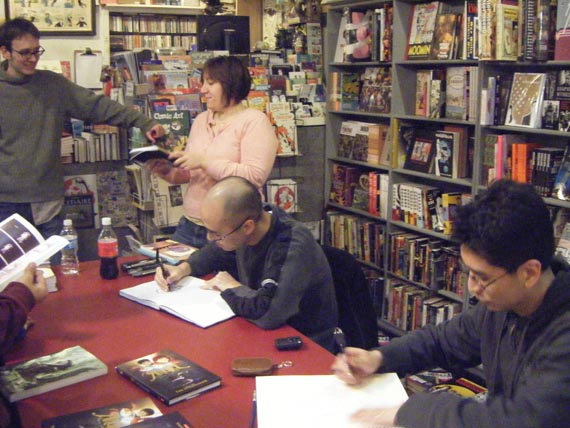 The next day the city got about 12 inches of constantly falling and blowing snow, so while attendance was a little lighter than I would have personally liked, it was great seeing the youngsters of all ages drop by the store to get books signed. In this picture, we can see The Beguiling's Peter Birkemoe, Naseem Hrab, Kean Soo, and Kazu Kibuishi.
A young fan came just for the Jellaby.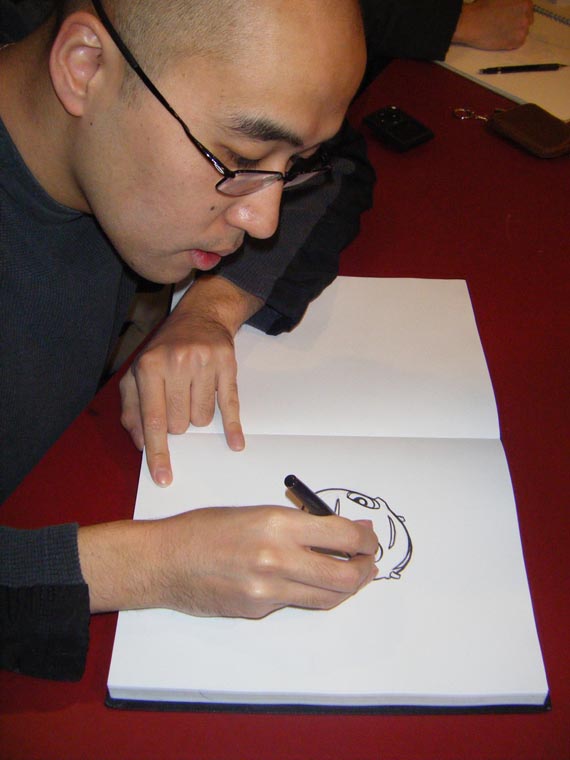 Kean draws the Jellaby!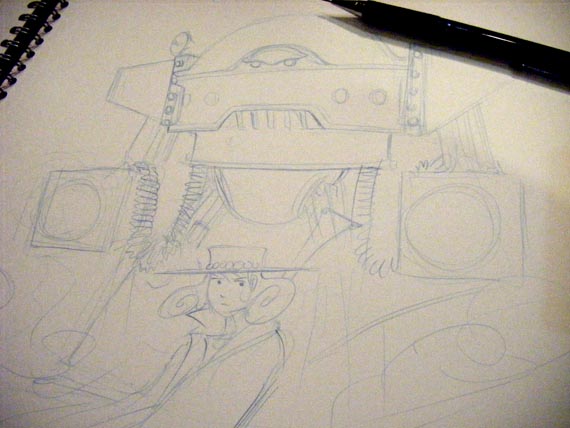 Kazu sketches for a fan. Daisy Kutter!
We actually still had FLIGHT 2 posters in stock from Kazu's last trip to Toronto in 2005, so why not break them out too? :D
Thanks again to Kazu and Kean for a fantastic time!
- Christopher