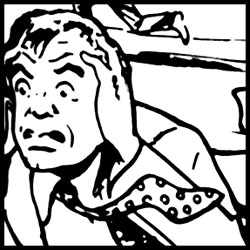 Did you read that headline?
"A federal judge here on Wednesday ruled that the heirs of Jerome Siegel — who 70 years ago sold the rights to the action hero he created with Joseph Shuster to Detective Comics for $130 — were entitled to claim a share of the United States copyright to the character. The ruling left intact Time Warner's international rights to the character, which it has long owned through its DC Comics unit." – New York Times
Basically, they sold the copyright for Superman and all derivative creations in 1938 for Action Comics #1, and at that time, selling copyright was a limited-duration sort deal, so far as I can tell. Then in 1976, a copyright extension act enabled the creators to terminate copyright agreements under certain circumstances. In 1999 the family of Jerry Siegel filed for a termination of copyright, DC fought it in court, and on Wednesday morning they lost.
It's worth noting that DC lost a similar court battle to the Siegel and Shuster estates last year, I believe, over the character of Superboy. They appealed of course, and that case is ongoing. It's almost guaranteed that DC will appeal this ruling as well, but… yeah. This is a pretty big deal, and a truly surprising result as far as I can tell.
I think… I think this is amazing. I've got a lot of thoughts on creator ownership, on claims by estates and heirs, all that sort of stuff. I'm trying not to say anything contradictory (or flat out wrong), but I'm just surprisingly happy about this. I think it's difficult to know anything about the treatment of Siegel and Shuster since the creation of Action Comics #1 to present day by DC and think this is anything but just, but… Yeah, even if they'd made $100,000 a year since 1938 (and they really, really didn't) I still think there's a moral imperative for creators to be able to control what they create, and for contracts, all contracts, to have limits.
Mostly I hope that this acts as a warning to talented young creators eager to sign away their rights just to get published… Two 17 year old kids signed away Superman and lived in poverty for much of their lives because of it. It took their heirs seventy years to rectify the situation.
I hope some of that sinks in. I hope that creative people realize and value their worth. And congratulations to the Siegels.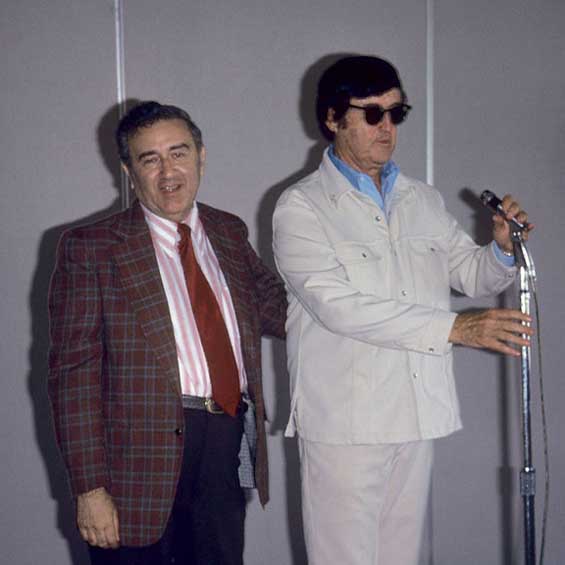 Photo of Jerry Siegel and Bob Clampett at the 1976 San Diego Comic Book Convention. Photo by Alan Light.
For More:
Jeff Trexler's Excellent Examination
http://trexfiles.com/2008/03/siegel-heirs-awarded-copyright.html
William Patry's Legal Analysis of the ruling
http://williampatry.blogspot.com/2008/03/super-superman-opinion.html
Alan Light's Photos of Jerry Siegel, including two letters from Siegel on the 1970s movement to gain recognition for he and Joe Schuster.
http://flickr.com/search/?q=siegel&w=42274165%40N00
- Christopher