Three pieces of art that I think are pretty great: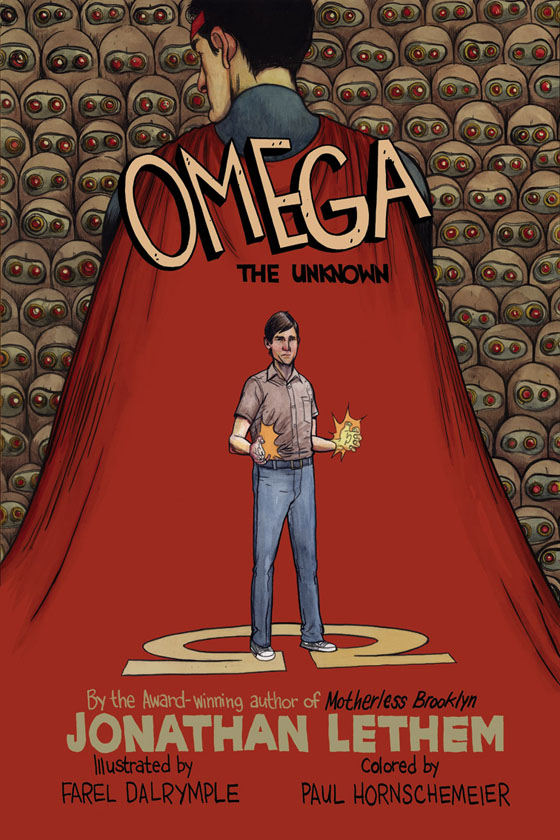 Marvel and Diamond released the final cover for the "premier" edition of the upcoming hardcover collection of Jonathan Lethem and Farel Dalrymple's Omega The Unknown. This is one creepy cover, but I love it. Props to artist Farel Dalrymple and color artist Paul Hornschemier for turning out a Marvel book that looks nothing like a Marvel book–in the best possible way. The hardcover collection of Omega will be out September 10th and should retail for thirty bucks.
With the next installment of the Batman film franchise set to open in theatres this weekend, newspapers everywhere are commissioning Batman pieces. Here in Toronto, The National Post is no different offering up an article by Jeet Heer answering the eternal question, Is Batman Really Gay or What? Of course, no article on gay Batman is complete without an fantastic illustration by Mr. Chip Zdarsky, who also offers the rebuttal that Batman Totally Isn't Gay. For a bigger version of this art, visit Mr. Zdarsky's blog.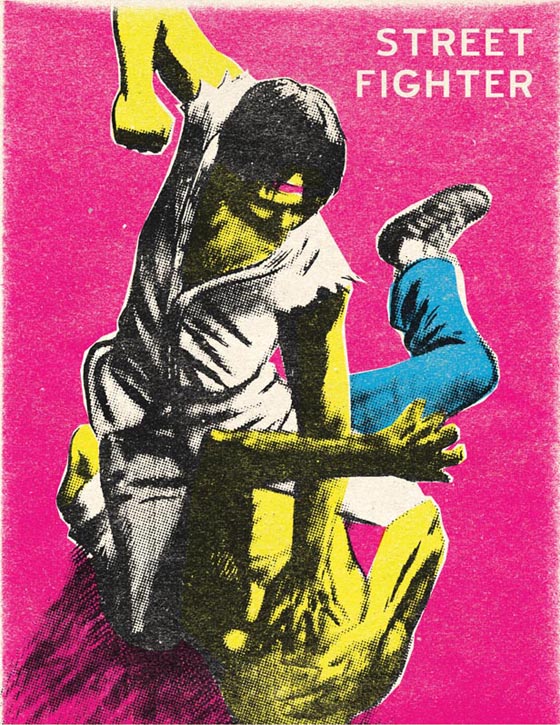 What you see there is Jim Rugg's KICK-ASS art for the new Street Fighter: Tribute book that my friends at Udon are putting together. A limited edition hardcover of the book is dropping next week at The San Diego Comicon (and will be available from their website), and the softcover edition will see release this September in finer stores everywhere. When I was looking at the work that would be in this book, this illustration just totally, totally blew me away, as it's a completely different interpretation of the comics/video games than we normally see, but just perfect, too. The rest of the book is pretty outstanding as well with lots of different artists contributing lots of different illustrations in lots of different styles–320 pages worth. Check out the Street Fighter Tribute Edition page for more info.
- Christopher