This past Friday evening the 2008 Doug Wright Awards (for books published in 2007) were handed out in a lovely evening event in Toronto. Unfortunately I couldn't make it out myself, but by all accounts it was a well-attended and well-liked evening with a fun after party. Congratulations to the winners: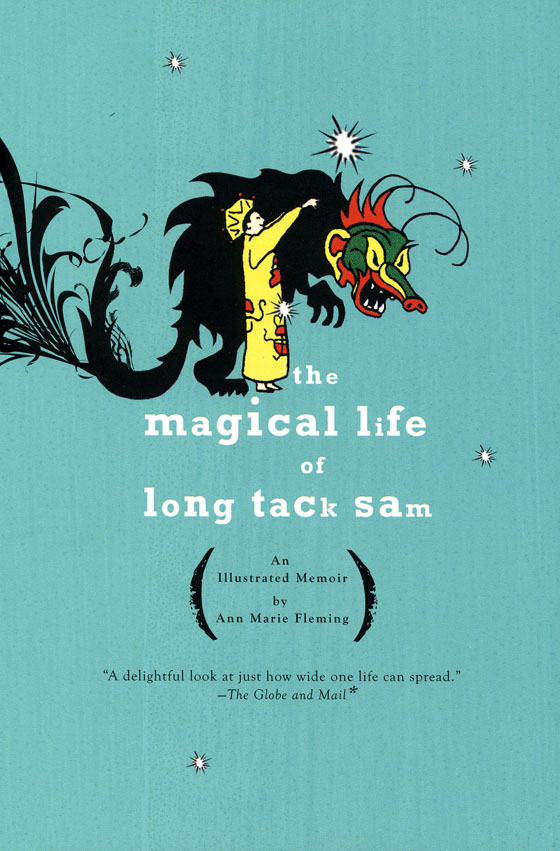 2008 Doug Wright Award for Best Book: The Magical Life of Long Tack Sam, by Ann Marie Flemming.
Published by Riverhead Books. http://us.penguingroup.com/static/html/riverhead/index.html
2008 Doug Wright Award for Best Emerging Talent: Jeff Lemire, for Tales From the Farm and Ghost Stories.
Published by Top Shelf. http://www.topshelfcomix.com/
2008 Pigskin Peters Award for Nominally Narrative Cartooning: Milk Teeth, by Julie Morstad
Published by Drawn and Quarterly. http://drawnandquarterly.com/
In addition, Canadian cartoonist Lynn Johnston, best known for newspaper strip series For Better or For Worse was inducted into The Giants of The North, The Canadian Cartoonists' Hall of Fame.
For more information on Doug Wright and the awards, visit http://www.wrightawards.ca/.
- Christopher