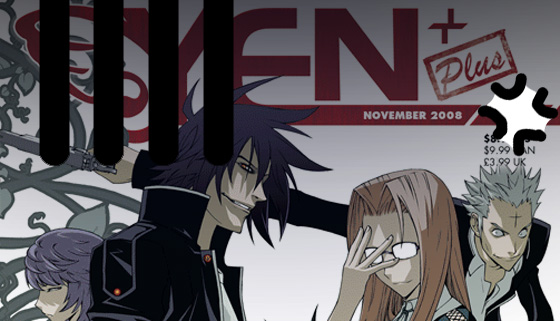 So I said this on October 2nd:
So, I read Deb Aoki's transcript of the panel The State of the Manga Industry from last weekend's New York Anime Festival. Did you? You probably should, it's very interesting in spots, particularly Kurt Hassler's answers about Yen Press's plans as they approach their first anniversary (Black God Volume 1 shipped through Diamond on October 10th, 2007).
And then today this:
Hachette's Yen Press manga and graphic novel imprint will join Orbit, Hachette's science fiction and fantasy imprint, in a new division named Orbit, with Orbit's Tim Holman as VP and Publisher of the division, reporting to CEO and Chairman David Young.  Holman had success with Orbit in the UK, where it is "the market-leading imprint," according to Young. Kurt Hassler, formerly Yen Press Co-Publishing Director, will become Publishing Director; Rich Johnson, who was Co-Publishing Director with Hassler, will leave the company at the end of October. – ICv2.com
So, uh, I guess we know the plans that were made, approaching their first anniversary.
ICv2 is pretty gentle with their re-write of the press release, I think. Being downsized and absorbed by another imprint, a year into your publishing effort? That's not a vote of confidence in your vision, or at the very least, your results. I'm tempted to make a comparison to Minx, but really there is none. Except that hindsight is 20/20 of course, and maybe a 1-year-mark course correction could have resulted in a different outcome there. Or not.
The Haruhi manga is selling well here at the store, and the anthology is selling surprisingly well (issues 1-3 sold out at Shonen Jump numbers, #4 is fairing less well…). That's two feathers in Yen's cap.
- Chris