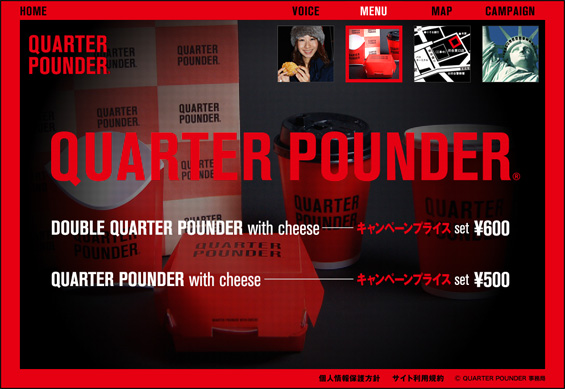 McDondalds has a dedicated Quarter Pounder restaurant in Japan. Two of them. The only thing you can order is a Quarter Pounder or a Double Quarter Pounder (set, which is like value meal). Yes.

A new site I discovered, Tokyo Reporter, has an interview with a couple of great hentai (or maybe just 'ecchi'?) manga artists, Takeshi Oshima and Toshio Maeda. Oshima's work definitely runs closer to the cute side of ecchi material, none of which has been translated into English. Maeda's repetoire includes popular hentai manga like La Blue Girl and Legend of the Overfiend, which is far, far filthier. Both are worth reading.
The interviews, I mean.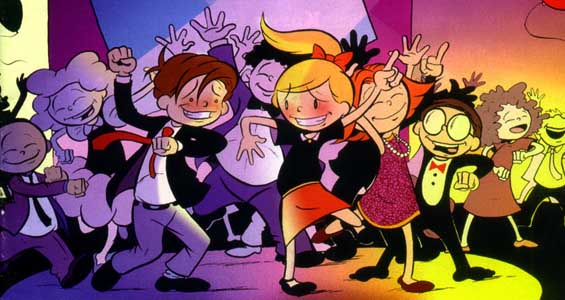 My lovely and talented friend Scott Robins is blogging again! He's a contributor to the Good Comics For Kids Blog at School Library Journal. So far he's written about a kids drawing panel at the San Diego Comic Con, and interviewed Jimmy Gownley of Amelia Rules! about his move to Simon & Schuster. You can check out all of his articles [here].
"If you voted for [Proposition 8] or support those who did or the sentiment they expressed, I have some questions, because, truly, I do not… understand. Why does this matter to you? What is it to you? In a time of impermanence and fly-by-night relationships, these people over here want the same chance at permanence and happiness that is your option. They don't want to deny you yours. They don't want to take anything away from you. They want what you want — a chance to be a little less alone in the world." Thanks, Mr. Olbermann. And thanks for not drinking at the Hyatt too.

According to the Forbidden Planet blog, Andi Watson's young readers graphic novel series Glister has found a new (additional) home with UK pub Walker Books, as part of their new graphic novel initiative. Granted, Walker Books have been publing graphic novels for a while, but this looks like a consolodation of their efforts into a cohesive whole. Congrats to Andi!
Finally:
Did you read Jog's review of Acme Novelty Library 19? Any best of 2008 list without this book on it is a sham. This is one truly amazing piece of work, and Jog explains why. Go check it out.
- Chris
P.S.: Tom: Was your fav comic of 2008 Clowes' Mr. Wonderful?