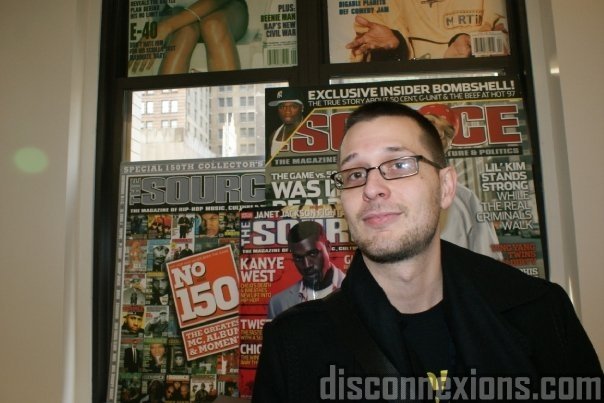 What do The RZA, Jay Z, Busta Rhymes, and ICE MUTHAFUCKIN T have in common? They're all over Kagan McLeod's completely, completely awesome HISTORY OF RAP poster, and Kagan's been getting pics with all of them and the poster over at his Facebook page.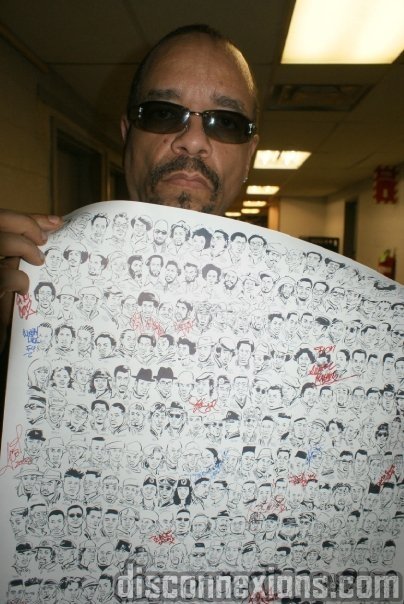 ICE T with Kagan McLeod's History of Rap print. Photo by X-man from Disconnexions.com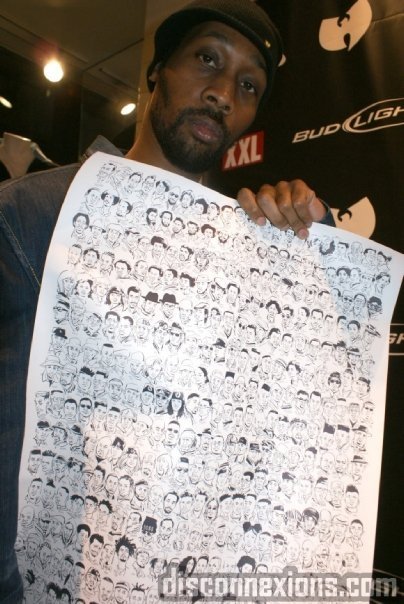 RZA with Kagan's History of Rap. Photo by X-man from Disconnexions.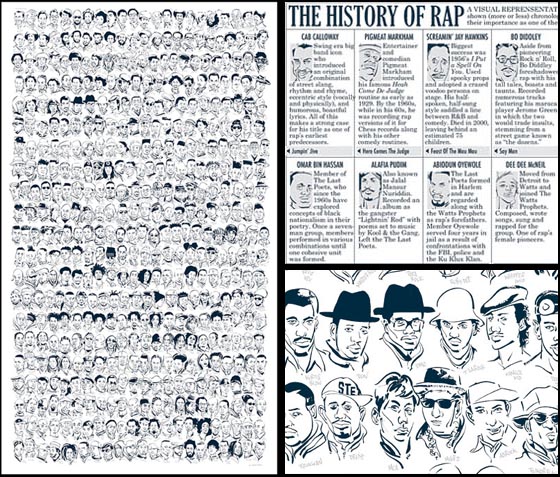 There are another 20+ pics over at Kagan's site…
I know I've blogged about this print before, but? Local boy makes very good, you know? We've sold a ton of these at the store and a ton more through the website (they're only 20 bucks), I'm super happy for Kagan getting to live the dream and meet all these incredibly talented artists.
- Chris
Top Photo of Kagan McLeod at the Source magazine offices, by X-Man of Disconnexions.com.