I hesitated posting about today's big DC "news". I did it yesterday and I kind of don't want to make a habit of giving them a lot of attention—negative or otherwise—because they're a multinational corporation who doesn't need it when I could be focusing on excellent books from smaller publishers. It'll do wonders for my hits though. And seriously, as much as I love posting about something just to rag on it, I'm a genuine fan of the artist of this cover, JG Jones. I own lots of his comics and think he's a really talented artist.
But.
But this cover is already out to a wide lead for "ugliest comic book cover of 2010," and… and I gotta say something. Maybe there's still time.
The 5 Things Wrong With DC's War Of The Superman #0 Cover:
"FUCK YOU, DAD!"
1. Superman should not look like a petulant teenager. He also might be cross-eyed here.
2. Supergirl is making a kissy-face on the cover. Seriously. All the dudes on the cover are angry or serious, the girl on the cover is giving her best come-hither. The teenage girl.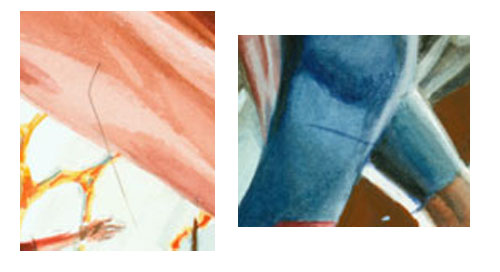 3. Are those seriously hairs on the art? Like the art that DC released today was scanned with hairs on the scanning bed?
4. Not Jones' fault (I hope), but that logo is terrible. There are 3 different fonts in that logo. WAR has 5 different text effects on it, including a bevel. Bevel. Bonus problem not related to the design: I seriously cannot believe this is DC's entry into Free Comic Book Day.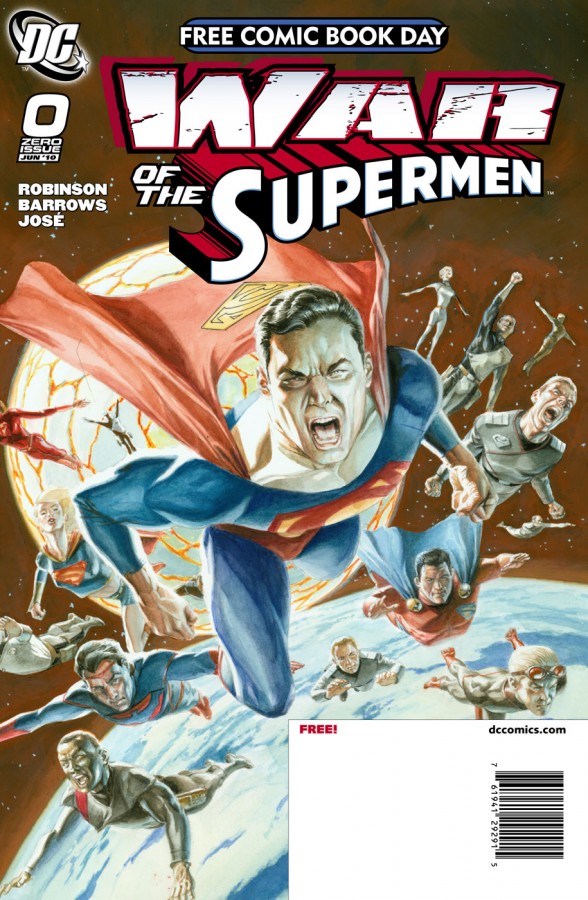 5. It's just not a good cover. Washed out, oddly static, the figures aren't moving in the same direction and don't come from even roughly the same point, the expressions don't match up, it's poorly 'blocked' meaning it looks like the woman in the upper-right corner looks like she's standing on Superman's shoulder… The whole thing feels like it's been art-directed to death, or not at all. I can't tell which.
I have solicited comics before, for free comic book day. You gotta get the art in early to make a very early deadline for a May book. Maybe it's just rushed, or otherwise not the final. Or maybe this really will be the ugliest book DC releases in the new year.
- Christopher