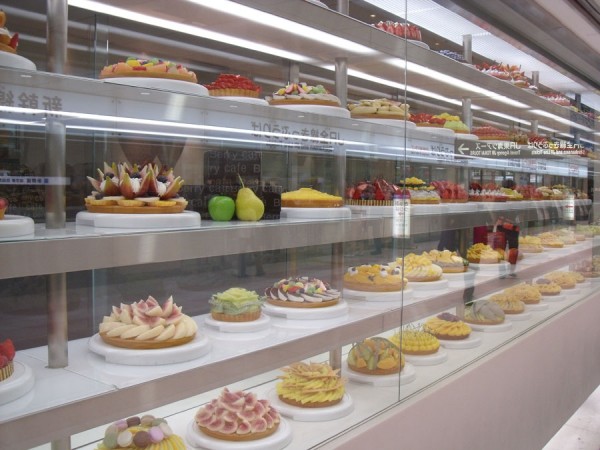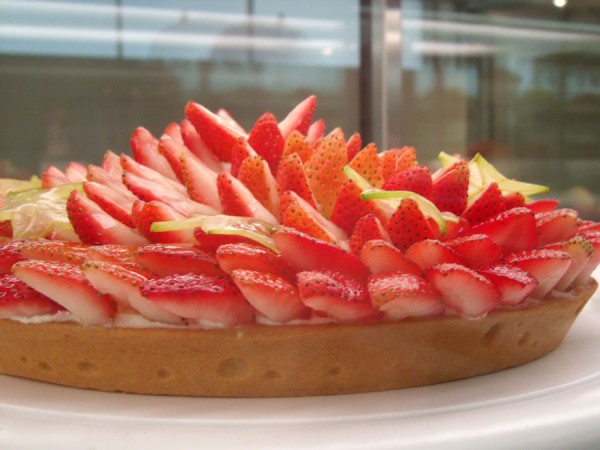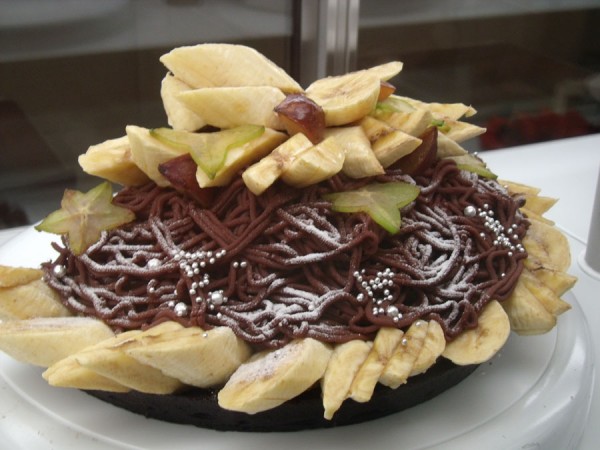 Love Star.
Sapporo.
Mos Burger X Mr. Donut. L to R: Donut Holes (asst), Chocolate "Cheese Burgers", Mango Pudding, Fried Dough with Raspberry "Ketchup".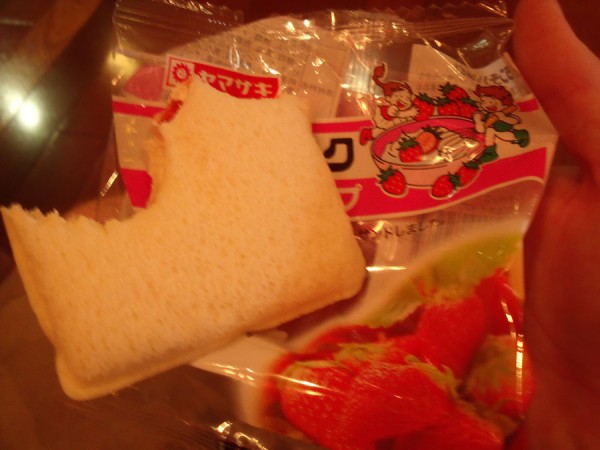 Convenience Store Sandwiches on white bread. Default flavour is peanut butter, but these are special. Top: Strawberries and Whipped Cream Sandwich. Bottom: Caramel Pudding Sandwich.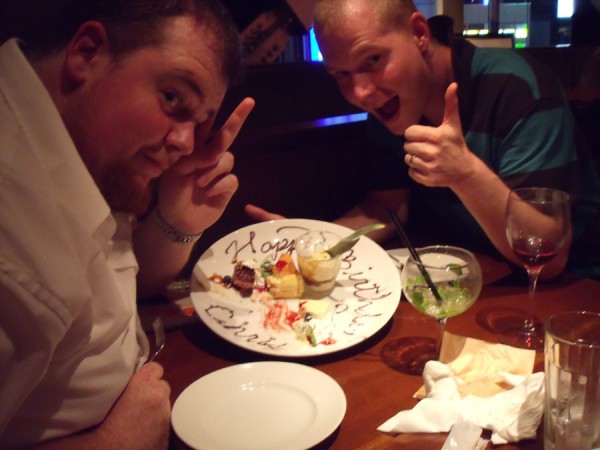 Birthday Cake… thing. Thanks Dave!
Harajuku
Delicious.
- Chris