I was at the Korean grocery store in my neighbourhood and found these neat snacks based on the anime (and manga I guess) Crayon Shinchan, by the recently departed Usui Yoshito. The writing on the bag is in fact Korean, as it looks like these are snacks based on the cartoon which has been licensed all over the world.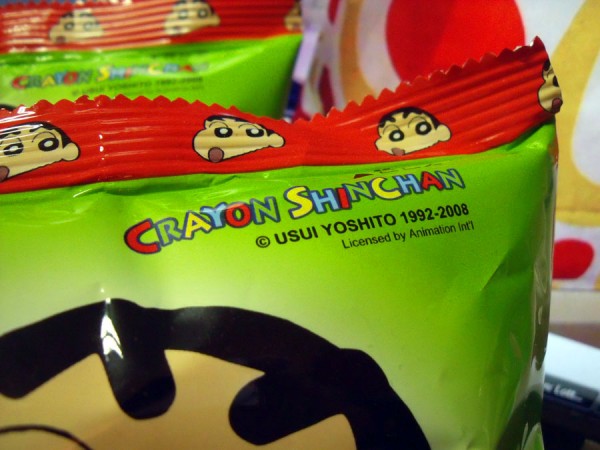 In addition to pasted-on English language ingredients, the back of each bag features different funny little scenarios featuring Shin-chan and his family. The contents of each bag are exactly the same, but I guess if you were a kid in Korea getting a different design in your lunch every day might be cool.
The snacks themselves are pretty good. They're very lightly sweetened crackers… A little bit of sesame and 'burnt', a little sugar and cinnamon. They taste like Asian snack food. :)
Action-Man!
- Chris