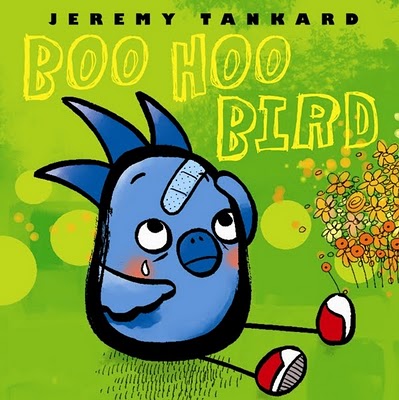 I am sadly, desperately, mournfully behind when it comes to reading my Google Feed Reader (everyone should have one!), and so now I'm scraping May 11th and trying to run through everything…
…But I did want to take a minute out to congratulate my friend Jeremy Tankard on winning The Blue Spruce Award, as part of the 2010 Forest Of Reading Awards, for his children's book BOO HOO BIRD! It's the sequel to his award-winning debut Grumpy Bird, and it's great! I've already bought copies for both of my nieces (and a few more besides!) and they're a real hit. Winning the award puts thousands of extra copies of work into the hands of K-2 kids all over Ontario!
I know I'm kinda off in my own little world a lot of the time (and I've missed sooooo many other opportunities to congratulate friends) but yeah, congrats Jeremy! It's a well-deserved award!
- Christopher
(via)