Hey! It's been quiet around here eh? Heh. Sorry. I've been… busy. It's been busy. It's gonna keep being busy too, but man, things are good. I'm doing lots of cool stuff to make comics better and more interesting and that's what counts, right?
No? Okay, you're right. Sorry. I will write about comics some more instead. But first I'm gonna have to do a little bit of self-promotion. I'm on a very cool panel at San Diego, and I'm moderating two very cool panels, and that's gonna be fun. Plus we're doing Beguiling stuff there? And September… and October. Man.
So, yeah.
But first: I went to Japan in the week between TCAF and Anime North to buy stuff to sell, and it was a great trip. Here's me at one of those ground-level train crossings that seemingly only exist in anime, just south of Shinjuku Station.
I still have 3-4 posts worth of material from my Summer 2009 trip too. Yikes!
Anyway, good times, busy times, but I'll try not to disappear again.
Here's a shot of me in a Yukata: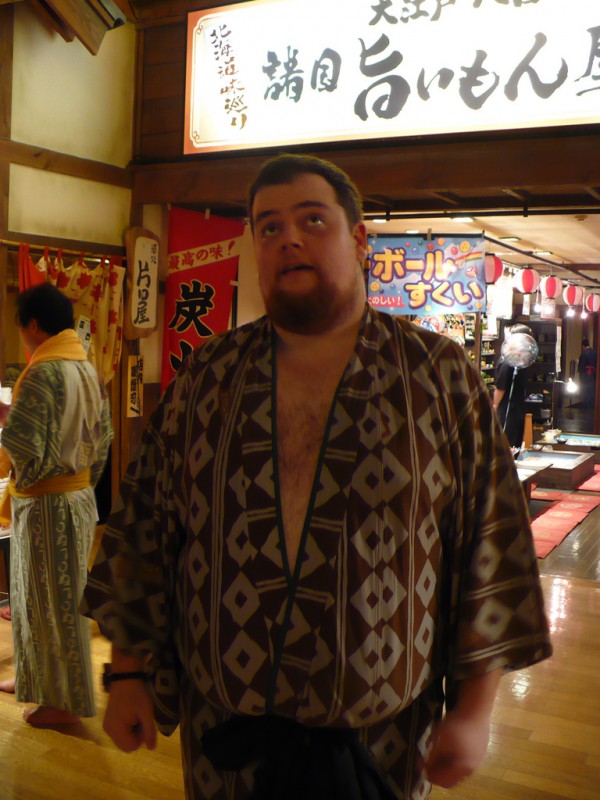 Here's from when I met the awesome/legendary Shintaro Kago and bought some art off of him:
I'll try and organize something more coherent this week. Thanks for continuing to read/subscribe to this blog.
Oh, and the last two manga milestones of 2009, I'm gonna fish those too.
- Christopher