Heya!
So I've been twittering photos live from the floor of the San Diego Comic Con all day–you can follow me at http://twitter.com/Comics212 and see all the fun I'm having. That's me up top, posing with the Super Pro KO Championship Belt–a neat spin-off of the new Oni Press series that looks great. Anyway, here's a bit of a photo parade from the set-up and preview night! Enjoy!
The Webcomics area, chock full of webcomics.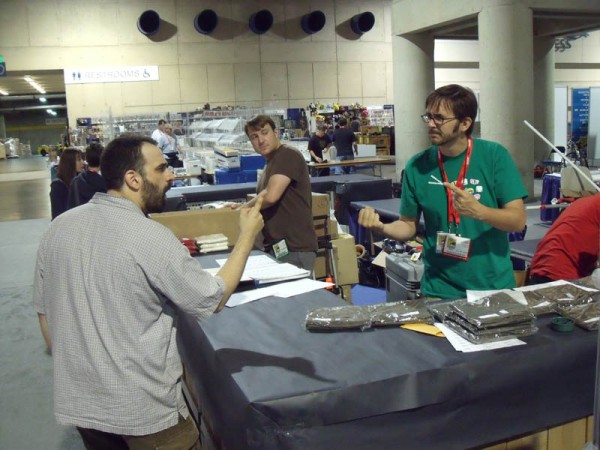 Jon Rosenberg and Rich Stevens in the final battle.
Dylan Meconis (Family Man), Gary Tyrell (Fleen.com), and Meredith Gran (Octopus Pie) are having a GREAT TIME!
The Topatoco booth… If you want T-shirts, they've got you… covered.
This is the emptiest the show will be all weekend.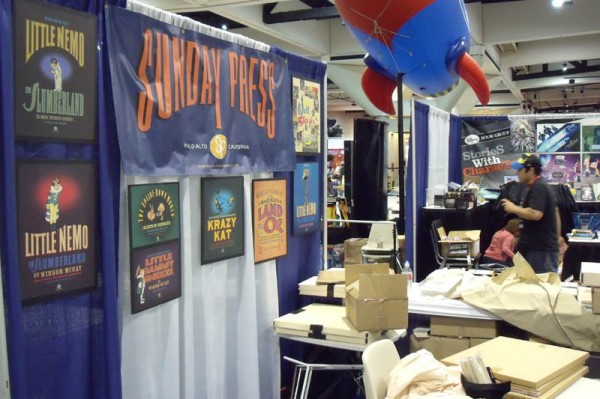 Sunday Press, publishers of fabulous books.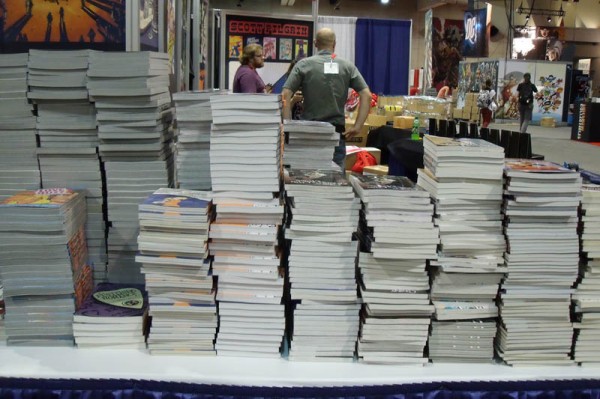 Oni Press: They got lotsa books.
Oni Press designer Keith Wood models the Super Pro K.O. belt!
Ever wanted to know what 4,000 copies of Scott Pilgrim looked like? Also shown: Charlie Chu.
Hellboy Skelanimals.
Miles and a statue from anime.
It's the D&Q booth with the energetic Peggy Burns, keep'n it fully real today.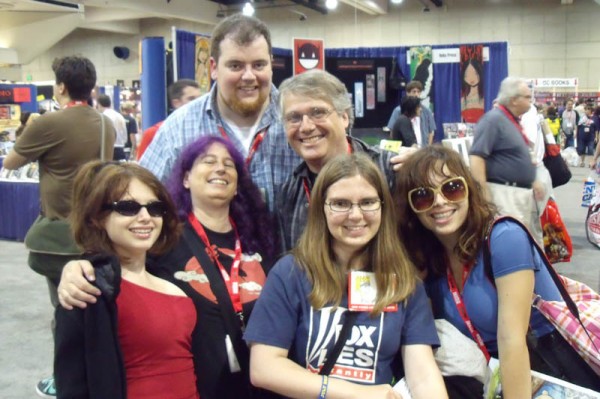 Look, it's me and the McClouds! Its me in back, then from left Winter as Envy Adams, Ivy, Scott, Robynne (honorary McCloud), and Sky.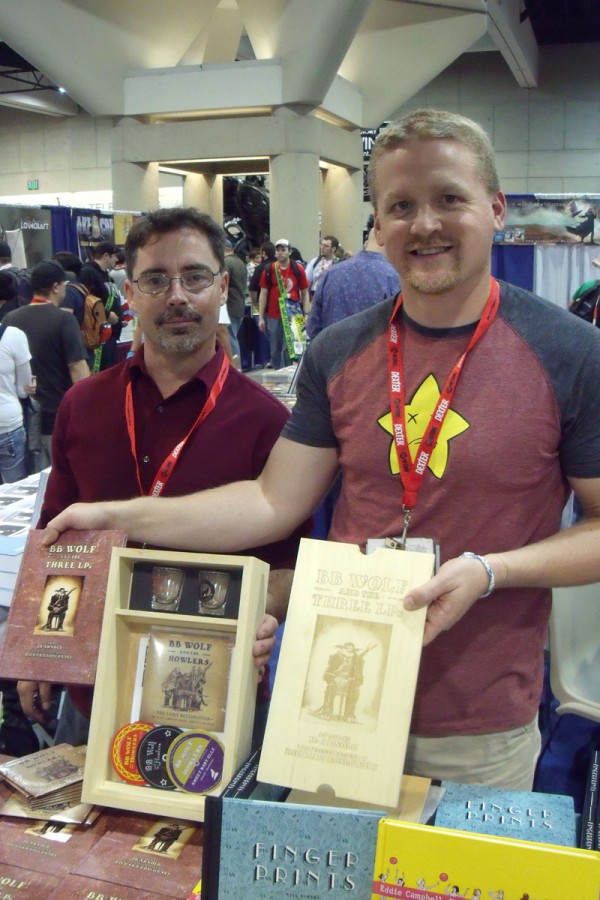 So JD Arnold and Rich Koslowski put tigether a special box set for their new album BB Wolf, complete with all kindsa bonus stuff… I forgot to ask how much it was!
- Chris