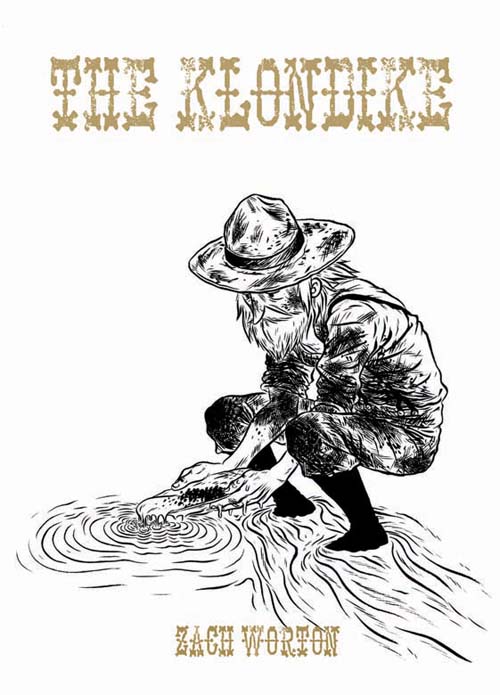 Congrats to my buddy Zach Worton! He's been working on his first big graphic novel, The Klondike, for years now, and the official solicit just showed up in my inbox from the good folks at Drawn & Quarterly. Seems like the book will appear in the January Previews for Items shipping in March, and the book will be appearing March 23rd or thereabouts. The full solicit info is below… – Chris
The Klondike
By Zach Worton
Trade paperback, 320 pages / 7 x 9 inches / b&w.
$ 24.95
978-1-897299-87-6
Published by Drawn & Quarterly

The history of the Gold Rush brought to life

The Klondike gold rush shook the Yukon on the eve of the twentieth century and stands today as the defining era in the taming of North America and especially Canada's Great North. The history of how a handful of colorful characters sparked the largest mobilization of gold seekers in history is brought vividly to life in this debut graphic novel by the cartoonist Zach Worton. His stunning depictions of the Canadian wilderness are as much a part of the action as the key players: the prospector George Carmack; the racist prospector Robert Henderson; "Skookum Jim Mason," a Native American posthumously credited with discovering gold; "Soapy Smith," a noted con artist; Belinda Mulrooney, perhaps the first female involved in the gold rush to become rich; and the Royal Canadian Mounted Police.Worton draws the reader into an absorbing historical tale of political intrigue and personal adventure, played out amid the free-for-all atmosphere of the Wild West.
–