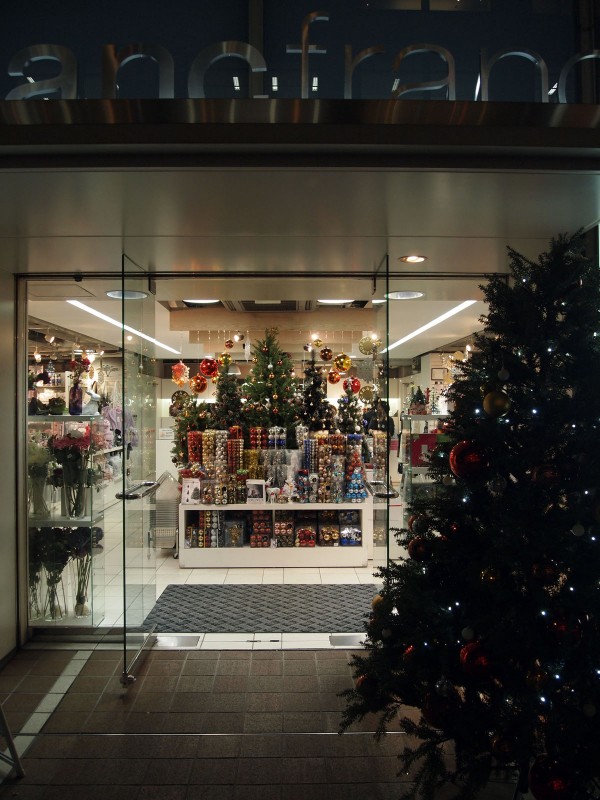 It's no secret that I go shopping in Japan, almost all of my travelogues have been retail oriented. But one of my favourite stores is a little boutique home goods/decor place called FrancFranc, located just outside the Shinjuku JR New South Entrance, the same pedestrian walkway and shopping promenade that housed Tokyo's first, busiest Krispy Kreme Donuts. Its upscale, a mix of Euro and Japanese sensibilities, a chain of great shops found across Japan and throughout Asia, and I would basically decorate my entire home with this stuff if I lived in Japan.
…and they love Christmas. Seriously, we walked by this place on (I think) the first of November, and it was already splashed out with every manner of Christmas goods. For a Christmasophile like myself, it was like heaven. I wanted to buy everything, but sadly my luggage was reserved almost entirely for otaku-related-goods.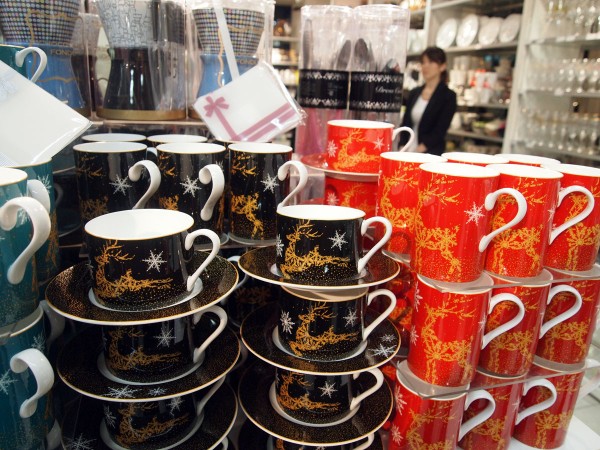 So I took pictures. Lots and lots of pictures. With that lovely Olympus PEN EL-1 Digital Camera. Incidentally I tried to get this up online before Christmas, but computer troubles tripped me up. Enjoy this late breaking Christmas spirit. 🙂
Can you believe that these are CHRISTMAS CARDS? They come flat in the envelope, and then you pop them out and decorate them and they're amazing. I did pick up a couple of these actually, since they packed flat. If anyone knows if/where to get these in Toronto, I'm all over them.
Nicest. Disposable. Silverware. Ever.
Mini Abstract Christmas Trees, Mini Decorations, and everything sparkles.
Click the "Keep Reading" for all the rest of the sparkle….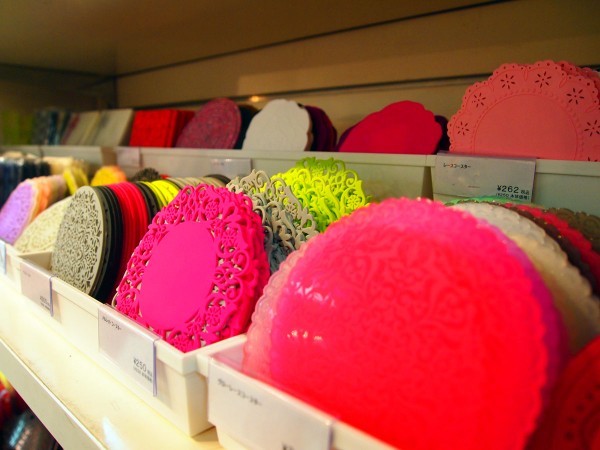 While not everything at the store is Christmasy, it is all lovely.
They were also launching a whole line of Mickey Mouse related goods, featuring a lot of art by Floyd Gottfredson. It's not really… me… but it was kinda neat.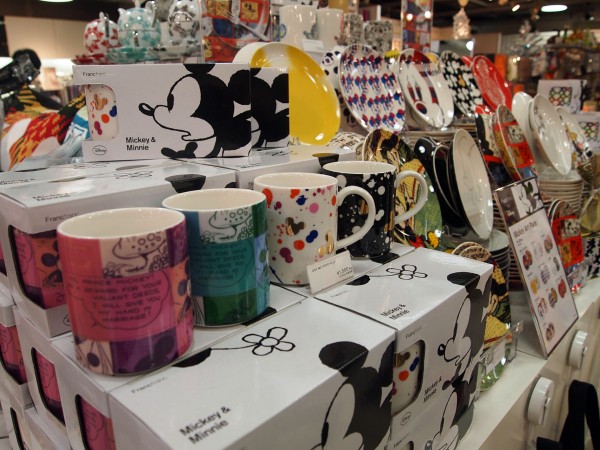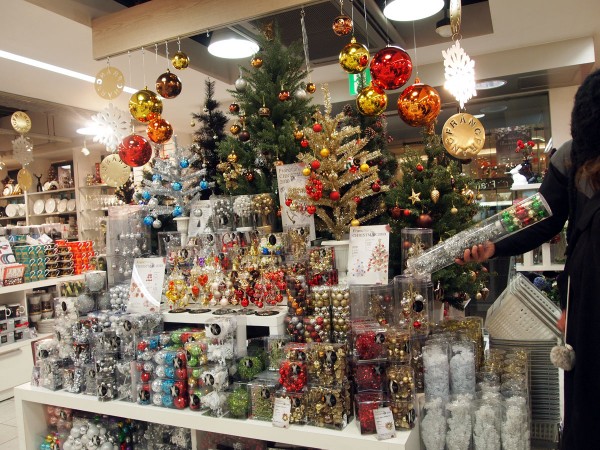 Kinda wanted everything.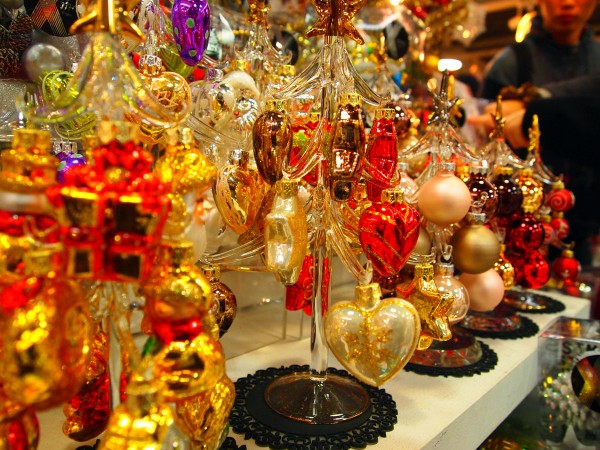 These were taken with the Olympus Pen's "Pop Art" setting, that really kicks up the level of the colours and makes everything look as saturated and warm as it felt in the store. Very cool looking pics.
OMG.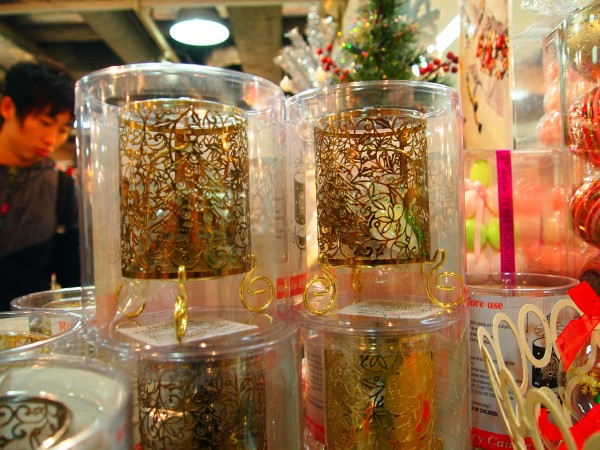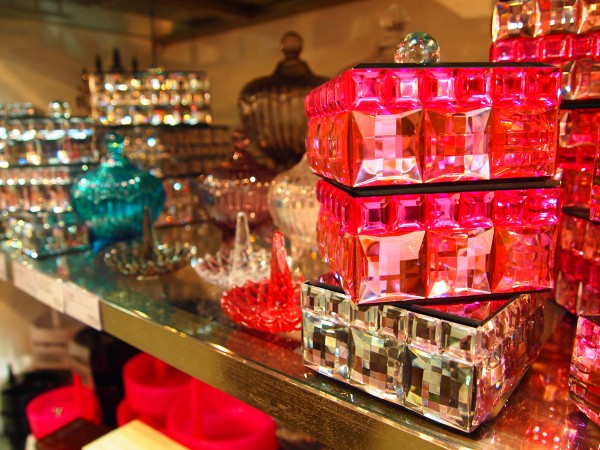 JEWELED BOXES.
Fabulous 2011 Calendar!
AIEEEEEE.
OMG REINDEEEEEEEEEER!
Fucking take that shit and make it CHROME. SILVER CHROME. GREEN CHROME. PINK PIG CHROME WITH A FEATHER BOA.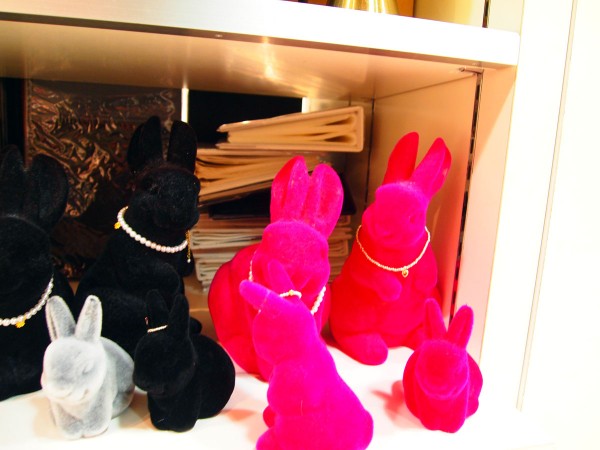 Flocked hot pink, black, and silver bunnies with necklaces.
No, more is more. Loved these clocks, Andrew did too, but sadly we had to pass.
On the way upstairs, we see these toasters that toast messages onto your toast. Perfect Bridal gift!
Once you see the pegasus, you can't unsee the pegasus.
Fuck man, Now That's What I Call Christmas. Angry Christmas Pegasus.
Wanted all of this.
Topping the Japanese Christmas charts…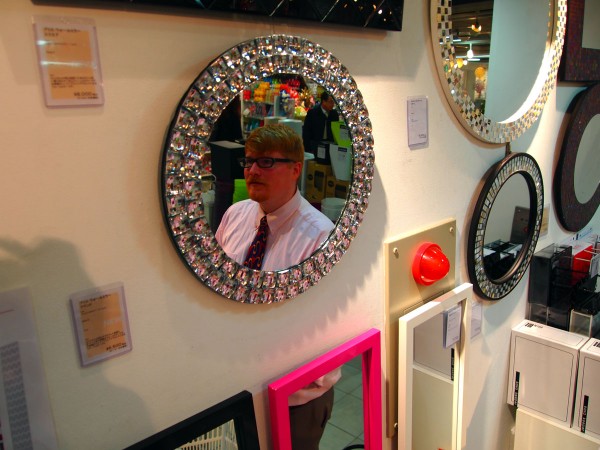 Oh I love that man. I wish we'd bought that ridiculous mirror.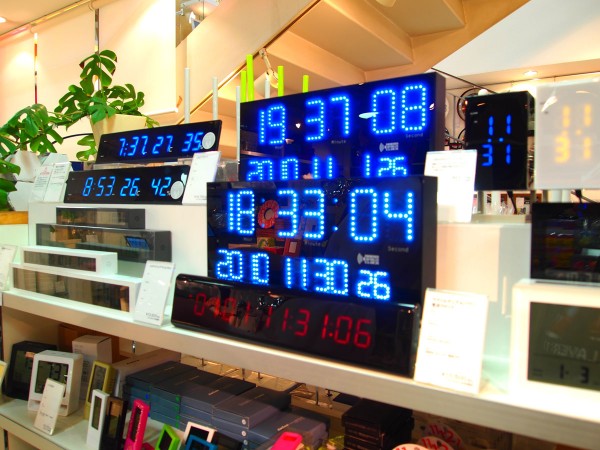 Here's a wider shot of the various Christmas displays on the first floor. Lots of themed islands, with single display copies up top and overstock underneath. Very Japanese retail.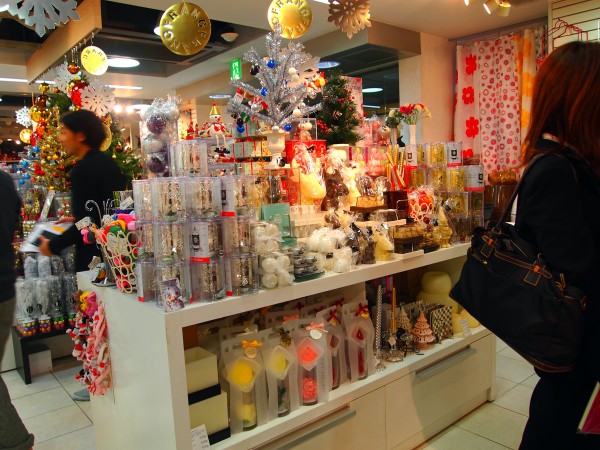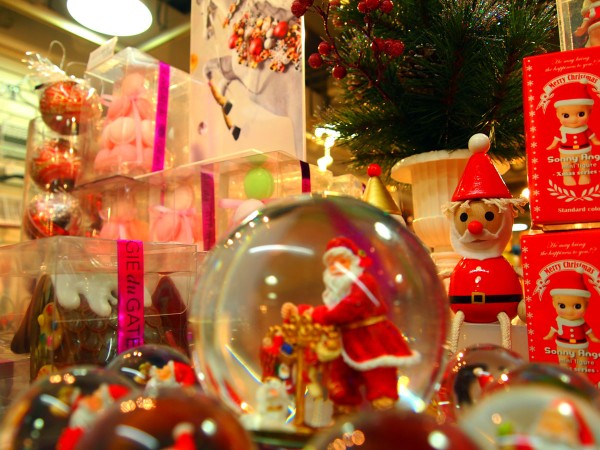 Okay, okay, so we didn't leave entirely empty-handed. We had a very modest shopping cart of tiny, mostly-flat, beautiful objects to take home with us. But really, we wanted to take so very, very much more.
So thank you FrancFranc, for sharing the Christmas joy with us all the way back in November. If we lived in Japan we would go broke shopping in you.
For more on FrancFranc, head over to their English Website, http://www.francfranc.com/eng/, which as of writing has their entire 2010 Christmas catalogue on it.
Merry Christmas!
– Christmastopher