I found you in 2011, in Tokyo.
You were a replacement; I was on the rebound from my last love… You were busier, flashier, but still the same beautiful shade, like a cheap glass of red wine. You were a compromise, I admit.
I didn't love you at first.
As I sit in this hotel room in Seattle, my flight home inching ever closer and the good night's sleep I'd promised myself getting ever-more-distant, I feel I owe you more than simply leaving you behind in the morning.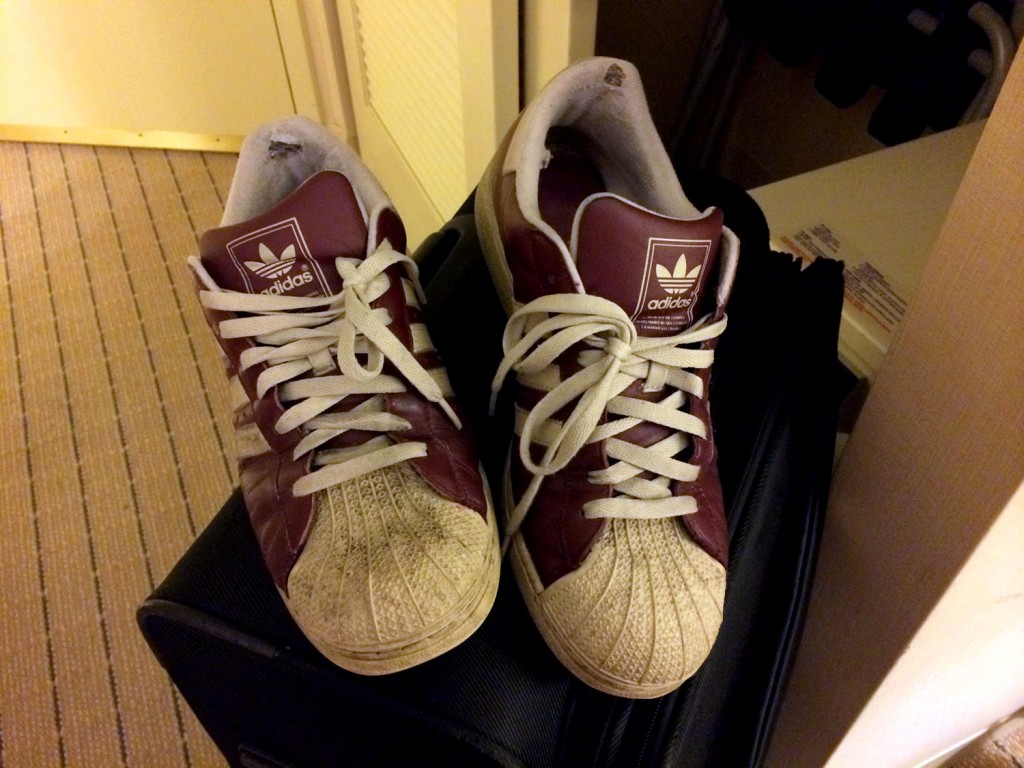 This isn't the first time we've broken up. Or tried to. 4 or 5 others have come into my life, and each time I thought they were the one, but I always came back to you. You were comfortable, even at the beginning, but now you're like a second skin. Whenever I was given the choice, I chose you. I hated myself for it, as you fell further and further apart.
This time, we're done. For real.
You finally gave out on me, and gave up on me. I ended up getting hurt (and wet), so I'm getting over you. Getting rid of you, for good.
Despite it all, what we had is special. I mean, we traveled, we did amazing things, we met wonderful people. We've been back to Tokyo 5 times together, and to England, and all over America. It was real. I'll miss it. But I'd rather fondly remember the good times than sully those memories with what you've become.
So thank you, and goodbye.
– Christopher
P.S.: I found someone new—they're Japanese too, what're the odds? XOXO