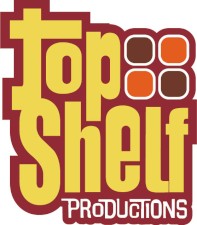 The big news in the comics industry today is that IDW Publishing, known for its diverse lineup of periodicals and reprint projects, has acquired 'indy' publisher Top Shelf Productions. it's an interesting fit, and after thinking about it all morning I think it'll be a good one for both companies long-term, and I wish all involved well. I also want to send a special shout-out to my friend Brett Warnock, ex of Top Shelf, who announced his retirement from comics today. Best of luck, Brett.
Reading the press release, I could tell it was very, very well-crafted. This is a move that had seemingly been in the offing for a good long while, and from the extensive FAQ to the prepared quotes to seemingly covering every single base except one (Alan Moore-related), that this was a public-facing statement that all involved had given a good deal of thought to. In particular, I thought the listing of successful books from Top Shelf–March, League of Extraordinary Gentlemen, From Hell, Blankets, Swallow Me Whole, and Essex County, was probably a smart move too. The books have all made a great sales impression in the marketplace, and all of the names and titles bandied about are likely to be familiar and have positive associations for booksellers (particularly the Direct Market)… but to me anyway, Top Shelf has always been a really diverse publisher, with some great books off the beaten path. I thought it might be nice to showcase a few picks from their catalogue by creators not featured in today's press release, and tell you a little bit about why I think they're worth your time. All of these books are still in print, and available from finer retailers and comic book shops.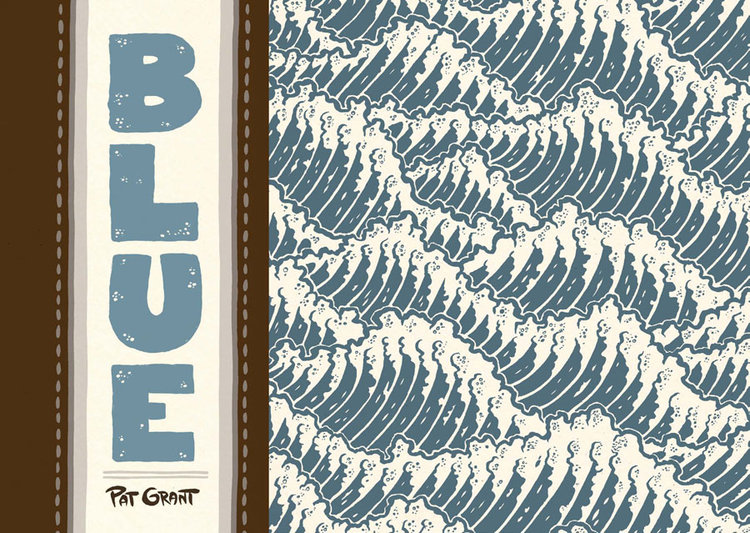 Blue, by Pat Grant. $14.95.
It's rare that a comic is genuinely and consistently unsettling, but Pat Grant's Blue manages to accomplish just that in spades. While it can be easily reduced to a parable about race and assimilation–it reminded me a lot of the film District 9, which was released in close proximity to it–the narrative is very pointed, the characters embarassingly human. There's some really brilliant cartooning in there as well, and the 2-colour presentation is the icing on the cake.
Chester 5000, by Jess Fink. $14.95.
I really love Chester 5000! This sensual and sexy wordless story about men and ladies and robot men in various romantic and sexual entanglements is a heck of a lot of fun, a bit of classy smut for your coffee table or bookshelf (depending on how 'out' you are about your classy smut). I particularly like how inventive it is–it feels unrestrained, like Fink is constantly upping the ante for her characters, her audience, and herself. The story has continued online past this first volume, so I hope a second volume is on the way soon!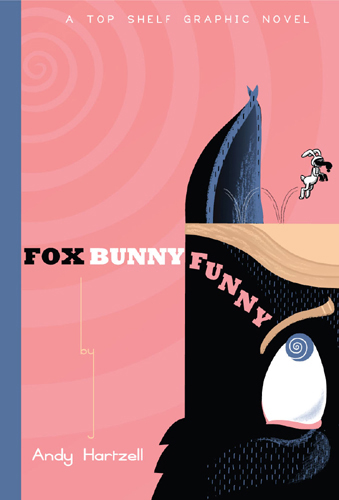 Fox Bunny Funny, by Andy Hartzell. $10.
This one bypasses 'unsettling' and heads right into 'disturbing' territory, and makes the story all the better for it. This wordless parable about identity (sexuality? gender? class? race? all of that and more?) is made all the more visceral thanks to the anthropomorphics involved–you're either a fox, or a bunny. Bunnies are society's prey, and a good fox hunts and devours them. But when a young fox wants to BE one of the bunnies, it brings his whole world crash down. I'm still not entirely sure what to think of this one, but I think about it a lot.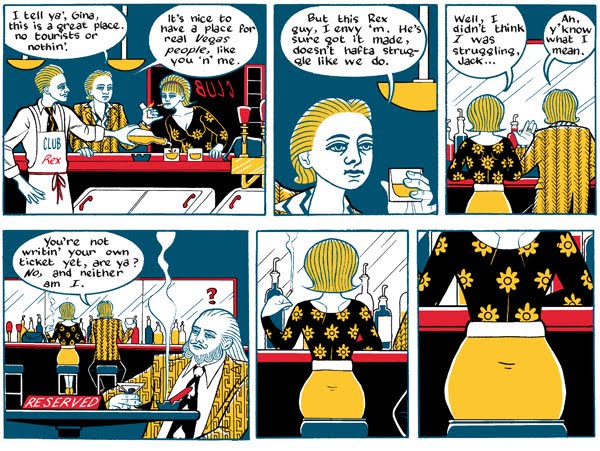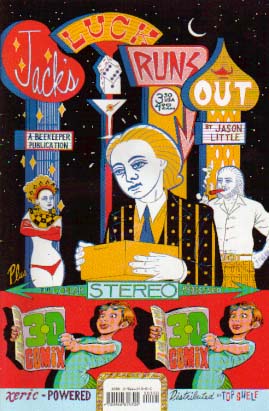 Jack's Luck Runs Out, by Jason Little. $3.50.
Wow, it may have actually been 8 or 9 years since I read Jack's Luck Runs Out, but a quick refresher on Jason Little's website beecomix.com I remember this story of a small-time screw-up pretty well. But what has stayed with me, and why I recommend it, is the absolutely incredible presentation of this comic, in bold primary colours and using the style and iconography of playing cards. It's a perfect match to its Vegas setting, and now I wanna go read the whole thing again.  Fun-fact: This project was the first full-colour project to be awarded a Xeric Grant.
Moving Pictures, by Kathryn & Stuart Immonen. $14.95.
This book has the honour of being one that, after I finished it, I started right back at the beginning and read it through again. With two timelines that converge on one another, very deft and clever dialogue, and so much of the story conveyed through the imagery, this is a book worth paying very close attention to. Twice. It's 'about' hiding priceless works of art from the Nazi's in occupied Paris, but there's so much else going on too. A real gem.
—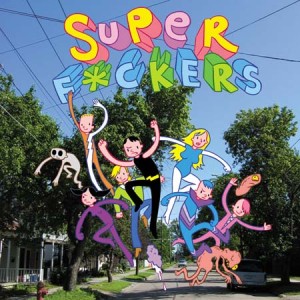 Bonus: Superfuckers #1-7, by James Kochalka. $7.
This shit is awesome. James Kochalka comes up with a teen superhero team that actually look and sound like teens. They are appropriately reprehensible. It was recently animated into a Youtube series, but the comics are fucking hilarous.  This was my favourite comic book series when it was coming out, I hope Kochalka goes back to it at some point.
Bonus #2: Mirror of Love, by Alan Moore and Jose Villarrubia. $19.95
This is not really a comic, and doesn't count for my list since Alan Moore's name is all over today's press release, but I did want to mention this excellent 'picture book for grownups'. The Mirror of Love matches Alan Moore's epic poem about the history of homosexual attraction with the frankly beautiful photography of my friend Jose Villarrubia and creates a stunning package. A strange project for Top Shelf, and subsequently I don't think it gets the attention it deserves, but excellent nonetheless.
—
– Christopher