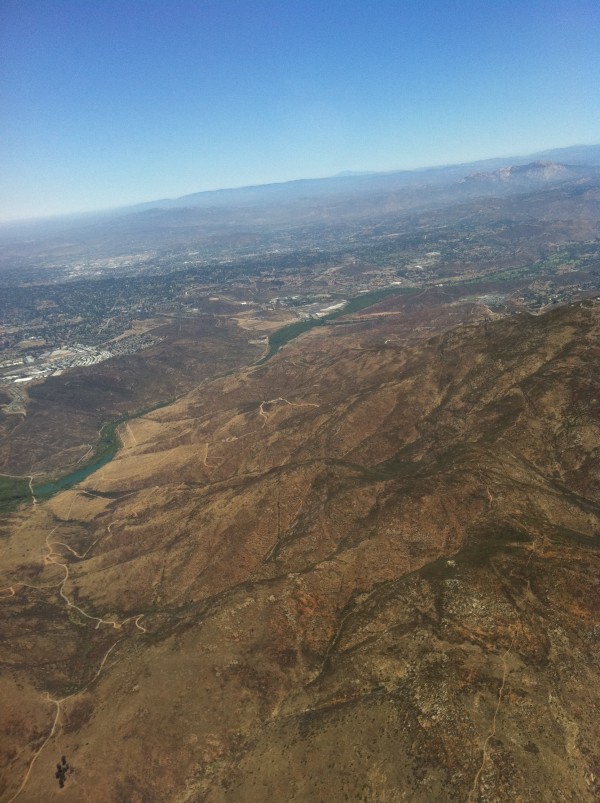 So one of my more sensitive friends had a little mini-blow-up on Twitter the Friday or Saturday of Comic-con—he wasn't at the show but like the vast majority of the people interested in it, he was following-along online via reportage from Comic Book Resources, Newsarama, Comic Alliance, etc., In dramatic fashion he announced (paraphrasing) that he could no longer follow CBR's coverage of Comic-Con on Twitter, because they insisted on abbreviating the show by CCI, meaning Comic Con International (the show's official name), rather than the classic and beloved SDCC, San Diego Comic Con.
I can empathize, to a degree—a press release I wrote using the official CCI got changed by my boss because, frankly, no one uses CCI and no one outside of nerds knows what it is. But I thought it was important to play the game, try and play the game anyway. And CBR, which parks a MUTHAFUCKIN BOAT in the harbour behind the convention centre, and which had more than 40 registered reporters at the show, and is prrrrrretty tight with the Comic Con organization, they're playing CCI's game and so they call it CCI. If the fans don't like it, they can go and get their own boat.
San Diego 2011 was all about playing the game, about recognizing that Comic Con isn't gonna be what any of us wants or needs or cares about, it's instead going to try to be a little bit of what everyone who comes there cares about. All the starfuckers just there to see someone who was on TV one time, all of the PR flacks looking for the next big thing or trying to sell us the next big thing, the toy makers, the funny t-shirt hawkers, the deep discounters, the booth-babes, and even the comics folks–this is the year we all just sucked it up and realized that we were all gonna be in this together, and it's gonna be in the same old San Diego convention centre in the same old gaslamp, and we're all just gonna get used to it. So we did. We're all playing the game now.
Note: Placement of all pictures unrelated.
—
My SDCC in a nutshell:
Lots of good friends
13 energy drinks
10 different kinds of cheese
7 days
5 badges
3 different hotels
2 booths
1 panel
—
I headed to San Diego a day early to decompress from what has been the busiest spring of my entire life. From 2 months before TCAF until the day I left, I was on a rollercoaster of obligations, assignments, and my many day jobs. I thought to myself when booking the flights—I'll go in a day early, help set up the UDON booth, and just chill. Maybe go for a swim.
What happened was I desperately needed that extra day in Toronto to get shit ready, and I didn't have it, and so I was a total wreck by the time I got on the plane Tuesday morning. I rolled into San Diego, checked in with Erik Ko of UDON, went back to my hotel room for a nap, and woke up the next morning at 11am. This was followed by a week of hard work, and coming back to another convention I forgot I'd committed to, followed immediately by a vacation to New York, and 2 dozen things due on the same day.
That's why this con report is 3 weeks late.
—
We confirmed a TCAF Guest on honour at the show. Announcement in early September.
—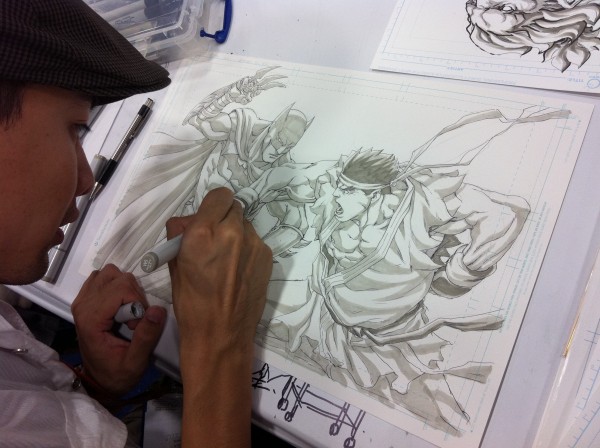 So I wear a lot of hats, metaphorically, at a show like San Diego. I am there representing myself as a journalist/reporter/blogger with Comics212.net, I also represent The Beguiling and our original art sales (run out of  a corner of Drawn & Quarterly's booth on the con floor). I'm also the dude in charge of TCAF, and so I end up taking a few meetings, following up with cartoonists, and planning out the next year's show while working at this year's San Diego. This year I added another hat, in that I booth-managed the UDON Entertainment Booth. UDON is a Toronto-area publisher entering their 11th year, best known for their various STREET FIGHTER comics but also translating a wide range of manga and Japanese art books, and publishing original comics and art collections. They've been very good friends of mine for years, and I was happy to be able to help them out. They also have almost nothing to do with any of the other tasks I set myself, so hey, no conflict of interest!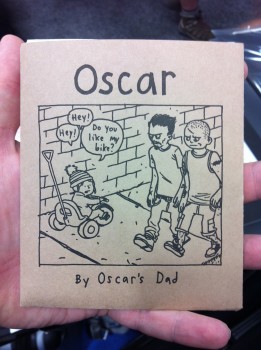 Booth managing UDON meant that, out of 5 days of exhibition, I was at their booth working with artists and selling books to fans 4 of those days, meaning I spent 4 days less on the con floor doing my own thing than I have for the past few years. I love having the ability to duck behind a booth and work for a while; just getting out of the aisles and the convention centre crowds is absolutely amazing. But it's also, heh, it's also like working a con. I know, that seems obvious, but San Diego (and NYCC) had become a sort of a 'macro' working show, where I'd get things going for the year to come. The micro level, actually selling, while I do that a few times a year (most notably Anime North for The Beguiling, and Penny Arcade Expo for UDON), I hadn't really psyched myself up for that.
It's hard work to be on your feet hustling all day. Just a reminder.
It was a good show in that respect, I am reminded that I am good at selling things to people, but it was a little tougher than Anime North or PAX because of the sheer number of people that:
a)     Do not come to the show with any money in their pockets, they just come for the "experience", and
b)    Are aggressively not interested in what we have to offer.

UDON produce beautiful, exceptionally high-quality books. Meticulously translated, often printed from the same files and at the same printers as the Japanese editions of their work, and with an equal amount of care and attention paid to their original creations. We were debuting 3 new works at the show; an original graphic novel, a limited-edition collection of comics material, and a fan-sourced art collection for a major international IP. I would say that for roughly ¾ of the folks coming by the booth, getting them to even look at the work we were selling was like pulling teeth.
Comic Con is a collection of niche fandoms united by a common spectacle, and particularly where we were situated amongst the video game demo booths (every one of which giving away some tchochke or another), selling a comic or an art book was a foreign—near alien—concept. Some people don't want art books, some people don't even want books. Some people were perfectly content to purchase a $25 art print but turned their noses up at paying $10 for a book that had that piece of art in it alongside 200 more pages of art and story.
It's been said for years that the insane hoops that the public has to jump through for tickets, and the mega-stars that attract folks to Comic Con that have nothing to do with comics or sales or whatever, that hurts the bottom line for book sales at all pubs, and its only the sheer volume of attendees that keep the show profitable or break-even for pubs. Hearing that, and experiencing that, are two very different things.
I would say that I experienced that this year, and the vast majority of publishers I talked to were in the same boat.
In the end, I want to say that the sales were solid and UDON feels like it was a good show. But coming out of doing shows where 100% of the audience was potentially interested in 100% of what I was selling, it was a hell of a different experience.
—
I flew to Japan last year, twice. I flew to Seattle, and to New York, and to San Diego. And if you can manage all of that on the same airline, they bump you up to "Elite Status". You can go into the short line at the airport when you're checking in, and you don't pay for checked bags. You're eligible for free upgrades to business class where there is free-flowing booze, metal utensils, and a choice of braised sirloin or pan-seared mahi mahi. For breakfast.
I'm writing this on the plane on my way back from San Diego, where I ended up business class both ways, and check-in took a grand total of 7 minutes, combined.
+1 Recommended
—
After this spectacular bit of hubris, I spilled a gin and tonic narrowly missing my computer, then I ended up in coach on my connecting flight, sat on the tarmac for a little over 2 hours, and ended up landing in Toronto in a lightning storm. Today's lesson: Never Enjoy Anything.
—
Let's talk about the phrase "…of the show." When I started going to SDCC, there was a "Book of the show!" every year. One year it was Kramers Ergot, one year it was Blankets. One particularly memorable year it was Bone One Volume Edition. Books of the show, the buzz book, the the comic that everyone was talking about, that people had to get. There hasn't been a book of the show for a few years now. There have been some great books, for sure, but nothing that has captured the buzz or imagination or… anything… like when I was first going to San Diego.
One of the pieces of press I got Monday morning after San Diego was from a publisher who started off, informally before their PR, with "I'm not sure if you heard, but we won Comic-Con." In general, I find it hard to disagree with the sentiment of that statement–that publisher had an amazing year. They had good books debuting, they had tons of announcements, they had media buzz (both imminent and future), they had at least one contender for "Book of the show…" They had an awesome year. And yet (and yet) at ICv2 on Monday, all of the news was pretty predictably about Marvel or DC's show offerings (mostly encapsulating things everyone knew before going into the show), or media, or whatever. That pub did get some coverage, for sure, but from their point of view they kicked ass–from the general media perspective, they contributed to an exceptionally busy show.
Now obviously I'm aware that it is the PR person for a company's job to talk up the accomplishments of that company, but realistically, I have a pretty good bullshit detector and even 5 years ago with all they'd accomplished they would have been the talk of the internets for weeks afterwards. It didn't happen, which is too bad. Maybe there are other PR problems there, maybe their announcements weren't touted loudly enough, or to the right people, or who knows? But if a publisher can have a massive, 100% successful show on every front and still just be a footnote, that speaks volumes about the sort of show that San Diego Comic Con has become.
That they can still be happy with that on a Monday morning following the big event shows that they know what the game we're all playing is.
—
I sat on the con bus headed back to my hotel. It is amazing that the con runs shuttle buses all weekend–super classy of them. I got on, and the seats were largely full, except for a family of 4 who had spread out into 4 rows of seats so that all of them could get a window seat. I sat amongst them, and over the course of the trip to the hotel watched with fascination and horror as they scanned faces in the crowd, desperate to see a famous person.
"Over there!" one shouted (shouted). "It's Amy*! Amy from season 2!" and they all stood up and peered into the crowd of hundreds to see if they could see someone who was on season 2. Of what program, I have no idea. They leaned and stretched to watch, right over me in fact.
"Man, that was awesome! I can't believe we saw her!"
I have never felt less like I belonged at Comic Con in my entire life.
*I cannot remember which name she said. It was a woman's name that started with 'A'.
—
The following folks and friends contributed enormously to my having a lovely time at San Diego this year, and I would like to thank them.
Peter & Krystle. Erik, Stacy, Matt, Ash, Koi, and the whole UDON crew. Deb, Eva, David, and Carlos. Alvin and Leyla and Gina. Jeff, Terry, Lillian, Jeff & Holly, and everyone I am forgetting.
—
Comic Con International: San Diego 2011 was the smoothest-run, easiest-to exhibit at and traverse, and busiest year of the show in 4 or 5 years. I feel like all involved truly figured out the show this year. My sincere thanks to all of the staff that made it happen, and I am looking forward to 2012.
– Christopher Butcher