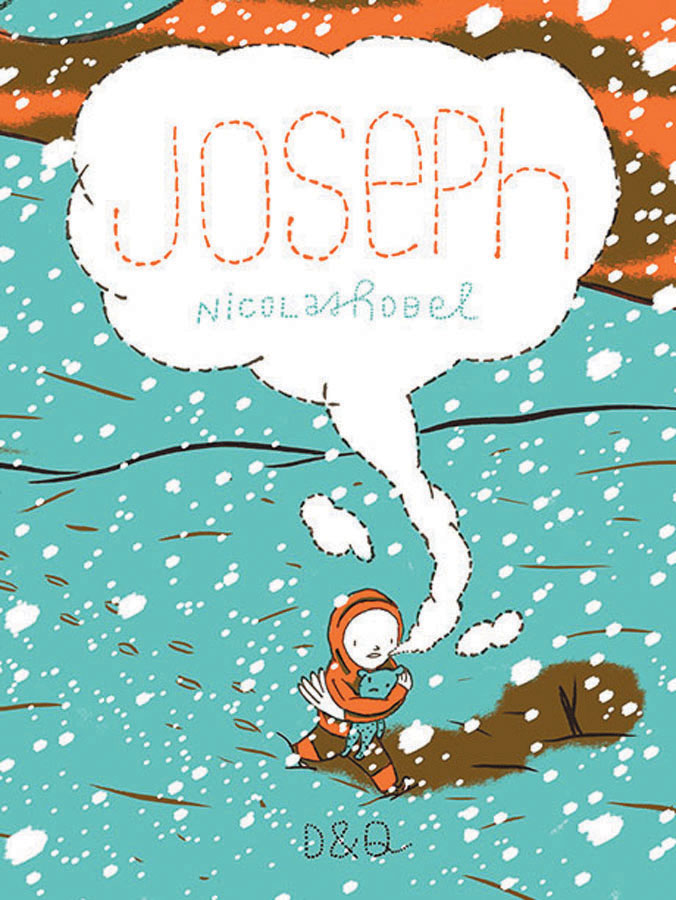 Joseph
By Nicolas Robel
64 pages, 5.5 x 7.5 inches, Partial Color
$9.95
978-1-897299-31-9
 
JOSEPH is another fantastical tale from surrealist master Nicholas Robel. A little boy with enormous hands and an overactive imagination copes with indifferent parents, teasing schoolmates and troubling dreams. Returning to themes explored in Fallen Angel—his first book from D+Q's Petit Livres series—Robel captures the wonders and traumas of childhood in a short narrative that is as emotionally sincere as it is cryptic, while deftly melding the corporeal with the imaginary in his signature simple yet highly evocative style. Robel's first book, Fallen Angel, is offered here as well.
********
Walt & Skeezix 1925-1926
Frank King. Design by Chris Ware.
400 pages, 9.5 x 7 inches/partial color/ Hardcover book.
$29.95
978-1-897299-09-8
In this third volume of the much-praised Walt & Skeezix reprint series,the domestic side of Gasoline Alley receives full play. An old flame comes to visit Walt, with an eye towards marriage. Meanwhile, Walt pines for Mrs. Blossom, the neighbourhood widow. Out of these entanglements, a long engagement and wedding ensue.  As with earlier volumes, this book will have a 80-page introduction featuring many private photographs of the cartoonist Frank King and his family. The introduction delves into the marketing of Gasoline Alley in the 1920s and 1930s, with many dolls and toys taken from the personal collection of Chris Ware, the series designer and award-winning cartoonist.
********
Look for Offered Again Items behind the cut.
********