Sexy girl as rotting corpse: Did you ever see the movie about the blood diamonds? This is what you're really paying for when you buy any Marvel comic.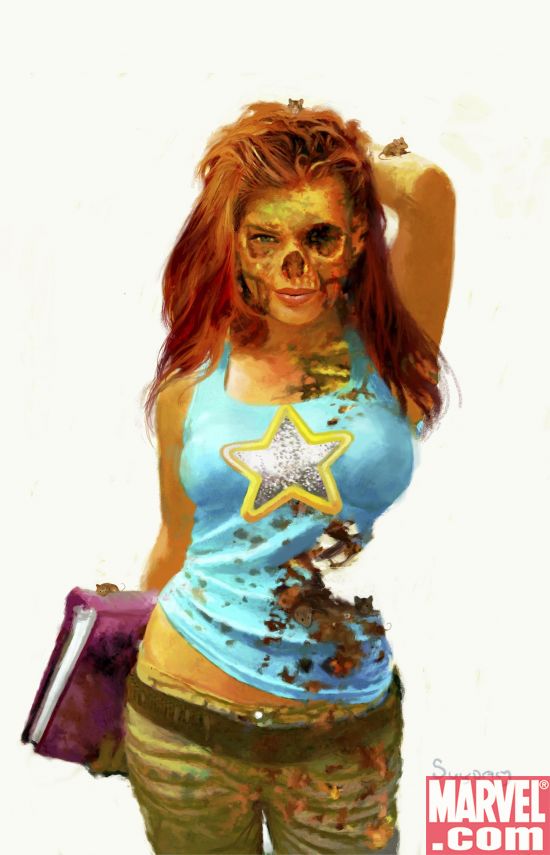 So just to reitterate: Children's character from book for children (the kid/teen girl-oriented Mary Jane #1) used as sex symbol? Check. Sex symbol met with incredible violence, still portrayed as sexy? Check. Deliberately done to provoke fan reaction? Check.
Congratulations! Up until yesterday I was kind of excited about World War Hulk, and was going to recommend it to my customers? Today: Not so much. I feel kind of… gross.. about recommending any Marvel titles at this point.
– Christopher
Edit: Just for those not as well-versed as me in the comics, this is the cover to the fifth printing of the Marvel Zombies HC, released today by Marvel, art by Arthur Suydam. It's a take on a cover to a children's series featuring Mary Jane from the Spider-Man books, in high school, at about 15 I think? The original art was by Takeshi Miyazawa and you can find it here.