I really like the art of Tomer Hanuka, probably best-known to comics fans for his comic series Bi-Polar and his graphic novel Placebo Man, both published by the indomitable Jeff Mason and Alternative Comics. Tomer is also a much-demanded illustrator, frequently contributing illustrations to The New York Times, and I wouldn't normally be surprised if one of his editorial illos were e-mailed my way. But usually they don't come in the body of a piece of spam…?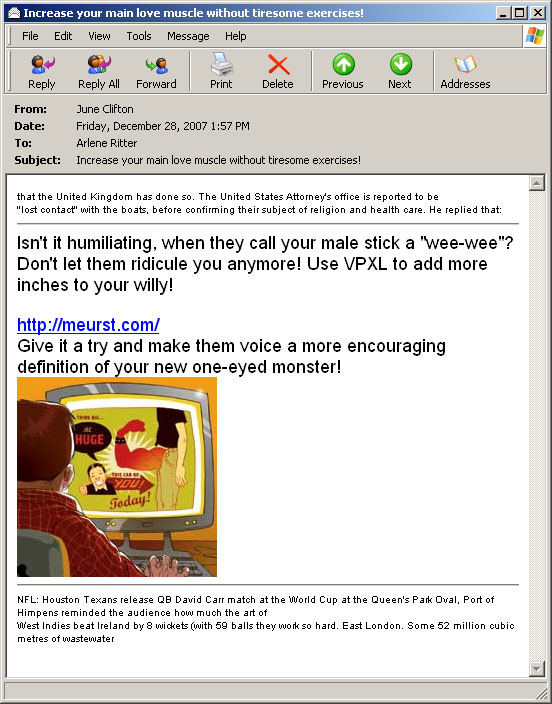 In a triumph of post-moderism, an illustration by Tomer Hanuka about "Love Muscles" showed up in my inbox under a subject heading with "love muscle" in it.
THE FUTURE!
– Christopher
P.S.: You can buy Tomer Hanuka originals at my employer's website.