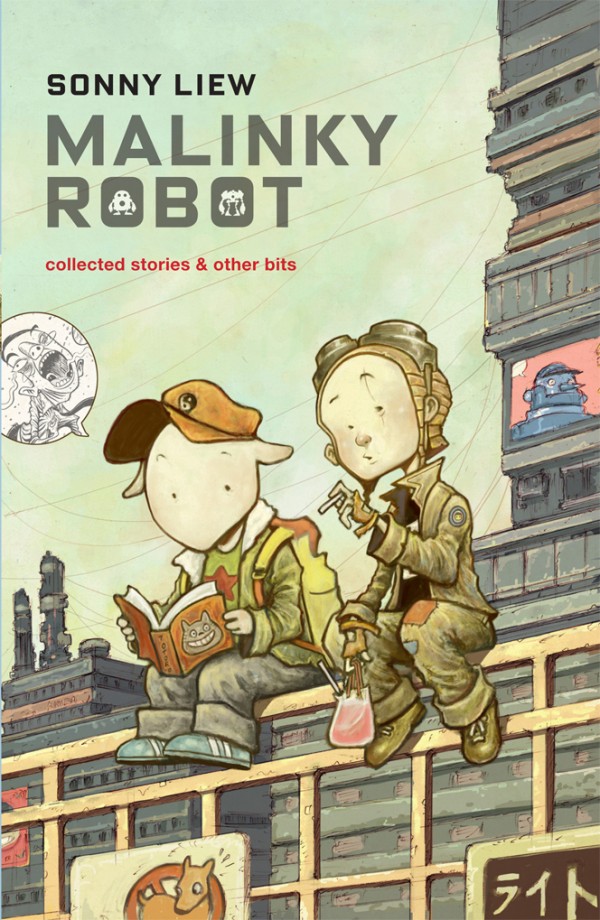 Malinky Robot by Sonny Liew is a very cool indie read, about two kids getting into trouble in a nominally sci-fi, ultra dense and condensed city. It's really beautifully drawn, and these Malinky Robot shorts range from Xeric-funded, self-published work, to stories that have appeared in the FLIGHT anthologies.
Sonny Liew is probably better-known now for his work on SLG Publishing's WONDERLAND comics and Marvel's EMMA adaptation, or MY FAITH IN FRANKIE and REGIFTERS for Vertigo, but he got his comics start on these books and I've always thought they were great fun.
Image will be publishing a collection of all of the Malinky Robot stories to date this August, called MALINKY ROBOT: COLLECTED STORIES AND OTHER BITS. Full Colour, 128 pages, $17, I'll definitely be buying one and if you like good comics with great art, might I recommend you do the same?
More at http://sonnyliew.wordpress.com/
– Chris