Tekkonkinkreet Screenwriter Anthony Weintraub alerted me to the amazing fact that Taiyo Matsumoto is auctioning off an original piece of Tekkon Kinkreet artwork, in support of Tsunami and Quake Relief in Japan. It's a Japanese auction site, but Google Translate should be able to give you the jist of it:
http://page3.auctions.yahoo.co.jp/jp/auction/c291243779
This double page-splash of Black and White (the leads of the book) was originally drawn in 1997, and looks to be made of pastels or something? Pencil crayon? It's just awesome. As of writing, the auction is up to 211,000 yen, or about $2423 Canadian. I cannot afford this, sadly, but maybe some of you out there can. Bidding ends on Sunday.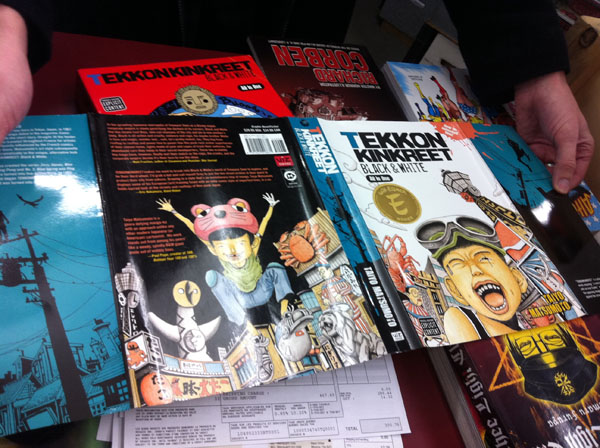 Incidentally, if you've got the Viz All-in-one edition…
Take off the dust jacket and flip it over, and you can see your very-own copy of this illustration 🙂
– Christopher