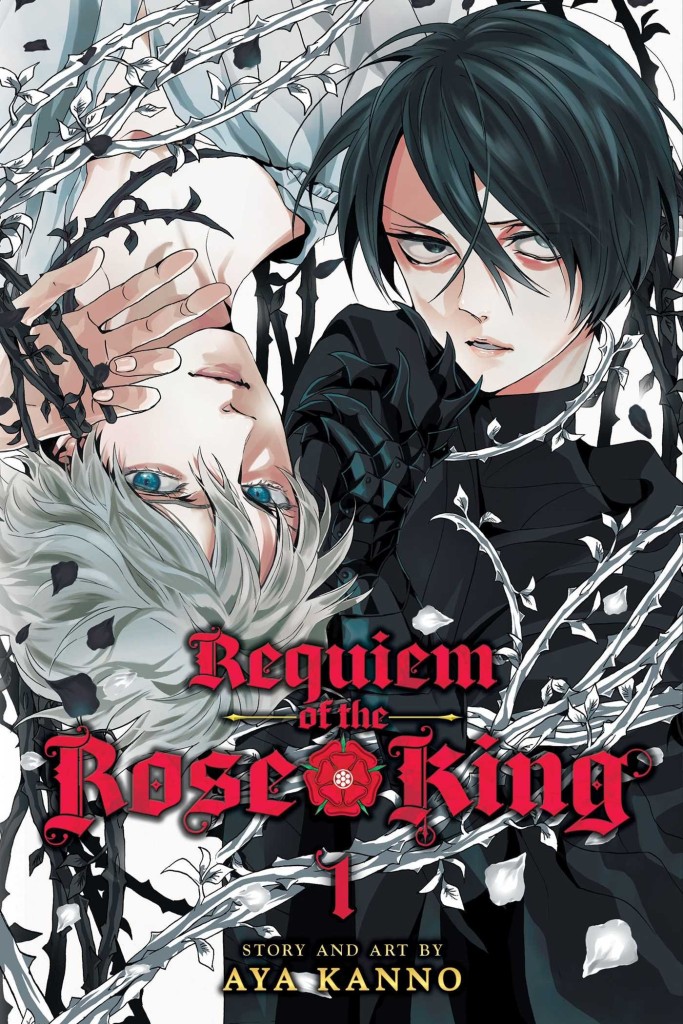 The distance between North America and Japan is so huge, sometimes. This cover was dropped into my inbox today because I'm on Viz's press list, and this is a cool-looking book, sure, but the description–it's an adaptation of Richard III, sorta, by a very talented shoujo manga-ka named Aya Kanno–and the image immediately create a wonderful dissonance.
It's unabashedly a queer image, two men intertwined, slightly sexual, but I think really it's more that it's not afraid to read as a little queer, or a little sexual, than that it's aggressively either of those things. Shakespeare was all kinds of queer, if you squinted especially, but as a contemporary portrayal this is so wonderfully unique.
Moreover, we just don't see comic covers like this in North America. We don't. In our supposedly accepting, permissive society, homosexuality, or queer masculinity, is still so forbidden. This isn't a strictly queer, or strictly sexual work. This is mainstream comics (in Japan at least), a literary adaptation. Meanwhile an original work with original characters that pushes the boundaries? People freak out. The Walking Dead gay kiss is the most recent example of that.
In Japan, which is nominally considered a 'repressive' or 'restrained' society, to have an image like this adorn a very popular manga from a highly regarded manga-ka, the latest in her series of work exploring the politics of gender, sex, and sexuality? Totes fine.
Anyway, I love this artwork, I love the idea behind it too. I am frequently glad for manga (and works in translation in general) for reminding me that the world is big and has different ideas in it than I might see every day. I would've liked to have compressed this down to 140 characters for Twitter, since it's not that big a thought, but, here we are.
– Christopher