You know what I love? Comics.
Granted, the comics-related phrase I utter most often in a week is "fuck'n comics," but then no one can break your heart like the one you love. Yeah, I totally love comics, and the schizophrenic state of my bookshelves will explain that it is not a certain genre, style, or delivery format that I love, but comics as a medium.
Starting at P, my bookshelf reads Palestine by Joe Sacco, Pazzo di te by Giovanni and Accardi, Paradise Kiss by Ai Yazawa, Past Lies by De Phillipes, Weir, and Mitten, Peng by Corey Lewis, Pedigree Girls by Sherwin Tija, Perfect Example by John Porcillino, Persepolis by Marjane Satarapi, Pervert Club by Will Allison, Perverso by Rich Tommasi, Phoenix by Osamu Tezuka, Pip & Norton by Dave Cooper, Le Piquer d'Etoiles by Shizuka Nakano, Pizzeria Kamikaze by Karef and Hanuka, Placebo Man by Tomer Hanuka, Planetary by Ellis, Cassaday, and Martin, Planetes by Makoto Yuklimura, Pokemon: The Electric Tale of Pikachu, Pop Gun War by Farel Dalrymple, Powers by Bendis and Oeming, Preacher by Ennis and Dillon, Pride of Baghdad by Vaughan and Henrichon, Princess of Darkness by Yuichiro Tanuma, Project's Romance, Superior, and Telstar by various, Project X: Cup Noodles and Seven Eleven by various, Promethea by Moore, Williams, and Gray, Pussey! By Dan Clowes, and Put The Book Back On The Shelf by Various.
This all-encompassing love of comics is not universally shared; I've known this for a very long time. I try not to let the clique-ism and self-consciousness bother me when it comes to people dismissing work out of hand, but honestly? I think about the same of someone who writes off manga as a whole as someone who writes off comics as a whole: not much. And it's not just manga, but any genre/format/style/country's work. It seems so completely limited in scope, and more often than not those words seem spoken from a position of ignorance rather than any considered or researched position.
Every once in a while I'll come across an essay, blog post, or even snarky comment from someone who's been through a fandom and come out the other side, and when they have grievances I tend to give them a bit more weight… as in any weight… and really listen to what they have to say. I stumbled over a discussion about "Moe" a few months back that was like that, and it was really interesting because of it… I learned something, it was great. But coming across a series of columns like Bob Holt's 'I Love Comics' at comicsnob.com? Not so much. I can't even pull out a quote to illustrate why I think the column is weak, so much as the columns just belie a shallowness of experience and thought on the subject. Rather than write on the subject I was just going to be content to leave a comment, but according to Bob:
"I guess it comes down to this. Everyone's entitled to an opinion (I think someone once remarked that they're kind of like a certain body part). I'd like to think that we encourage discussion from people of all levels of experience here. If someone's inexperience is a factor, all we can do is recommend something for them to check out. I think limiting the discussion to those select few that can be universally ordained as "experts" is dangerous and narrow-minded, especially if we're interested in how neophytes to the world of comics perceive our little world here." – Bob Holt, ComicSnob.com
Really? I'm more of a "I'd rather here what people who know what they're talking about" kind of a guy, than a "people making pronouncements based on their under-informed opinions" kind of a guy, but then this is the internet. In the end, we'll just agree to disagree that basing your opinions of manga on 15 different books and hear-say picked up on the internet constitutes something worthwhile.
In a related, though not entirely dissimilar situation, I personally think Jacob Covey is one of the most talented designers working in the comics industry at the moment. He's probably best known for his stunning design on the recently released Popeye Volume 1 Collection from Fantagraphics books, but he's probably second-best known for the following comment, posted to the Fantagraphics blog:
"I said Manga is crap. The only reason I said this is that Manga is crap. As David notes, however, "The general dismissal of manga's artistic merit isn't anything new, but the added doses of cynicism and condescension made it seem somehow special." True. I AM cynical and condescending to a special degree but I am uncomfortable with an entire genre of comics being dominated by a single "look" that, furthermore, relies heavily on a masked fixation with adolescence. Perhaps that's too psychological of me but, friends, it's gross." – Jacob Covey, Fantagraphics.com/blog (archived by John Jakala)
Jacob, where to start? Is it with all of the manga porn that your employer publishes? I guess that could still be 'crap' though… How about the non-porn manga that Fantagraphics has published, including Anywhere But Here by Tori Miki, or Screw Style by Yoshiharu Tsuge in Comics Journal #250? Crap as well? I think the art-comics establishment might disagree with you there, sir. To say nothing of the "artcomix-friendly" manga published by D&Q, Fanfare/Ponent-Mon, or Vertical… I dunno about you but I won't be the one standing up to loudly proclaim Abandon The Old In Tokyo as crap.
But I guess what I take the biggest issue with in Mr. Covey's blog entry is the ridiculous assertion that manga "relies heavily on a masked fixation with adolescence." Mr Covey?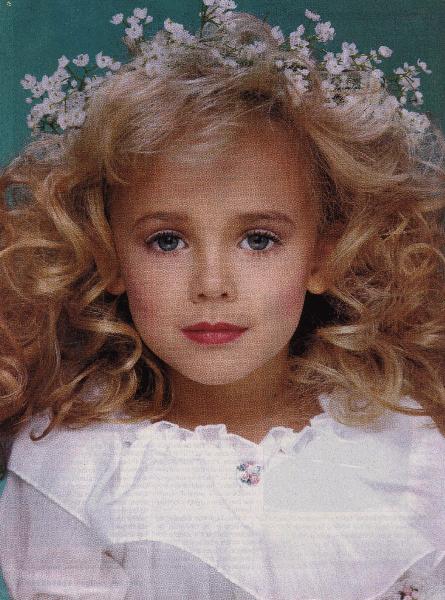 Defend Western Civilization in 100,000 words or less. Use graphs.
So, those are my thoughts on cultural and artistic elitism, at the moment anyway. If Frederick L. Schodt, or hell, even Toren Smith, would care to show up in the comments section and debate the relative merits of manga versus other forms of artistic expression in comics, or even declare it all crap, by all means, I'm willing to listen. Everyone else has got to qualify their positions a little bit better than they have been for me to pay any attention from now on…
– Christopher